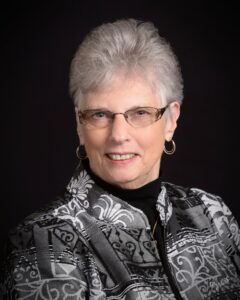 Janice E. Walenton, 84, of Whitewater, passed away on Thursday, September 14, 2023. She was born November 28, 1938 to John and Blanche (Golliner) Proctor on a farm in Mineral Point, WI. She married Raymond Schiferl, Jr on June 7, 1958 in Mineral Point. They had 5 children: Gail, Michael, Scott, James, and Mark. Jan was fortunate to find love a second time, marrying Raymond Walenton on March 18, 2006 and expanding the family even more.
Jan loved dachshunds, playing cards, and spending time with family. She was a marvelous baker, creating many treats. She was the best person to ask when a baby blanket needed mended. Jan enjoyed traveling, taking trips to Mexico, Alaska, Costa Rica and beyond. She was a wonderful listener, a trusted confidant, and a great friend.
She was preceded in death by her parents, first husband Ray Schiferl, brother Ralph Proctor, sister-in-law Alona Proctor, and beloved granddaughter Anna Schiferl.
She is survived by her children Gail (Gary) Tomal, Michael (Patricia) Schiferl, Scott Schiferl, James (Melissa) Schiferl, Mark (Angela Struckmann) Schiferl; grandchildren Alan (Lauren Macho) Schiferl, Daniel (Lana) Schiferl, Elizabeth (Peter Keiser) Tomal-Keiser, Melanie Tomal, Allison (Edward) Miklasz, Meredith Schiferl, Rob Anderson, Kristie Gray; great grandchildren Amarian Gray, Hazel Tomal-Keiser, August Schiferl; sister Joan Ristey and many nieces and nephews.
Her step-family included Rod Walenton, Ronald (Rebecca) Walenton, Robin Walenton, step grandchildren Blaine (Jamy) Walenton, Blair (Blake) Bowman, Ryan, Rachel (Joel) Schneider, Ramsey (Brittany) Walenton, Richelle (John Pio) Walenton, Riley and great grandchildren Austin and McKenna Walenton, Hannah, Hailey and Miles Schneider, Sophia and Owen Walenton, Addison, Noah and Evan Walenton Deeply loved by all those who knew her, Jan will be truly missed.
A Funeral Mass will be held at 11:30 a.m. on Tuesday, September 19, 2023 at St. Joseph Catholic Church in Fort Atkinson. Visitation will take place on Monday, September 18 from 5 to 7 p.m. at the Dunlap Memorial Home in Fort Atkinson and from 10:30 to 11:20 on Tuesday at the church. Entombment will be held at Roselawn Memorial Park in Monona.
Dunlap Memorial Home in Fort Atkinson is assisting the family.