The Board of Directors of the Whitewater Community Foundation invites community members and businesses to invest in Whitewater by joining in their 2018 Annual Campaign. Our current Board members are Danielle Frawley (President), Mark Dorn (Vice President), Kevin Brunner (Past President), David Yochum (Secretary), Geoff Hale (Treasurer), Julie Caldwell, Thayer Coburn, Mark Elworthy, Ron Jongetjes, Therese Kennedy, Sonia Soto, Hector Villarreal and Kristine Zaballos.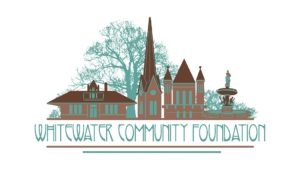 Earlier this year, the Whitewater Unified School District, under the stewardship of the Foundation, was honored to receive a  $100,000 Endowment from the Kikkoman Foods Foundation, Inc. that will fund additional scholarships for the benefit of our graduating seniors.  To thank Kikkoman for their generous gift, the Board of Directors has set a goal this year to raise matching funds, and we need your help. Our success depends on the generosity of people like you!
Although providing scholarships is an important part of the Foundation's mission, Community Action Grants are awarded by the Foundation twice annually to local civic partners who do good works in our community.  During our most recent Fall Cycle of grants, a total of nine grants were awarded totaling $10,530. A $1,500 grant was awarded to New Beginnings, an organization new to Whitewater that offers counseling and other support to individuals and families who find themselves in need. A $2,500 grant was awarded to Whitewater Youth Soccer Club to purchase soccer goal frames for Halverson Field. Other grants were awarded to the Irvin L. Young Auditorium/Washington Elementary School, Wisconsin Makers, Whitewater Landmarks Commission, Geneva Lakes Conservancy-First Annual Birding Festival, Lakeview Elementary Music Program, United Way of Jefferson/Walworth Counties "Ride United" Program, and Irvin L. Young Library.
To donate, go to www.whitewatercommunityfoundation.org and click on the "Donate" button, or mail a check made payable to Whitewater Community Foundation at P.O. Box 428, Whitewater, WI 53190.
 If you have any questions, please contact our Program Coordinator, Bonnie Miller, at info@whitewatercommunityfoundation.org or visit the Foundation's office in the Discover Whitewater/Chamber Office at 150 W. Main Street.  Office hours are 2:00 p.m. to 5:00 p.m. Monday through Friday.