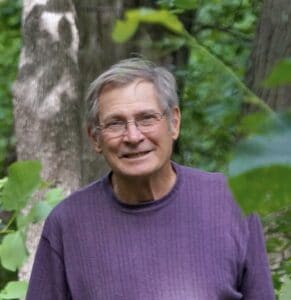 Thomas (Tom) S. Grotelueschen was born in Milwaukee, Wisconsin, on March 24, 1933, to parents Edmund and Josephine (Nowak) Grotelueschen. He passed away, in the presence of loved ones, in Hospice Care at Cape Canaveral Hospital, FL on March 4, eighteen days short of his 89th birthday.

A Celebration of Life is planned by the family at Evergreen Golf Course, on Sunday, June 26th from 1:00-4:00 p.m., N6246 US Highway 12, Elkhorn, WI 53121. Please bring a story of remembrance to share.
Tom is predeceased by first wife, Kathleen (Kay) Amend Grotelueschen (1985) In their 25 years of marriage, they raised daughters Amy Oselio (Rick), Sally Fairbairn (Jim) and son, Tag Grotelueschen. Grandchildren are Kathleen Streuly, Aubrey Fairbairn, Brandon (Marcus), Andres, and Thomas Oselio, and Tess and Holden Grotelueschen. He is also predeceased by his sister and brother-in-law Catherine and Michael Weyer and their children Pat, Mike, and Julie Weyer.
Tom is survived by wife Francine Pease and her children Kurt (Dana) and Kristi Pease. Tom was also "Papa" to Sydney and Samantha Pease and Lauren Campbell. Tom and Francine spent their retirement traveling in their RV and hosting family and friends at Tom's Place on the Sumo River in Tomahawk, WI. He taught everyone to fish and how to bait their own hook – using worms. His fishing skills were legendary! Tom and Francine moved to Cocoa Beach, FL from Whitewater, WI in 2014. Tom continued his activism with his "Letters to the Editor" and in the League of Women Voters.

Tom is lovingly remembered by his various roles. He was a lifelong educator (Mr. G/Dr. Grotelueschen), an adored grandfather, Papa Tom, or the "funny/nice guy" who told jokes. His last name was often a challenge as well as was his middle name of Savage which made him an easy target for childhood bullies. He was also a literary man who read voraciously and wrote his memoirs as well as dozens of "Letters to the Editor" to various papers. His Donald Duck impressions were memorable! He was an active man who enjoyed participating in most sports in his youth but gave up golf numerous times- in frustration.
He never shied away from expressing himself in person or in print. His many "Letters to the Editor" reflected his lifelong love for public education and his abhorrence toward injustice and prejudice, He started teaching seventh grade students in 1959 in the Milwaukee Public schools, continued at Roseman Campus Elementary School, and became full-time faculty at UW-Whitewater in the College of Education in 1965. Tom received many teaching awards including The Blue Key National Honor Fraternity. Tom retired from UW-Whitewater in l992 as Emeritus Professor. He also worked on a federally funded project at the University of Florida for two years (1970-72).

The family is establishing a scholarship in Tom's name at UW-Whitewater, WI in acknowledgement of his 30 plus years as a passionate educator. In lieu of other expressions of sympathy, the family suggests donations be made to UW-Whitewater Foundation and marked for the "Thomas S. Grotelueschen Endowed Scholarship." UW-Foundation; 800 W Main St; Whitewater, WI 53190.