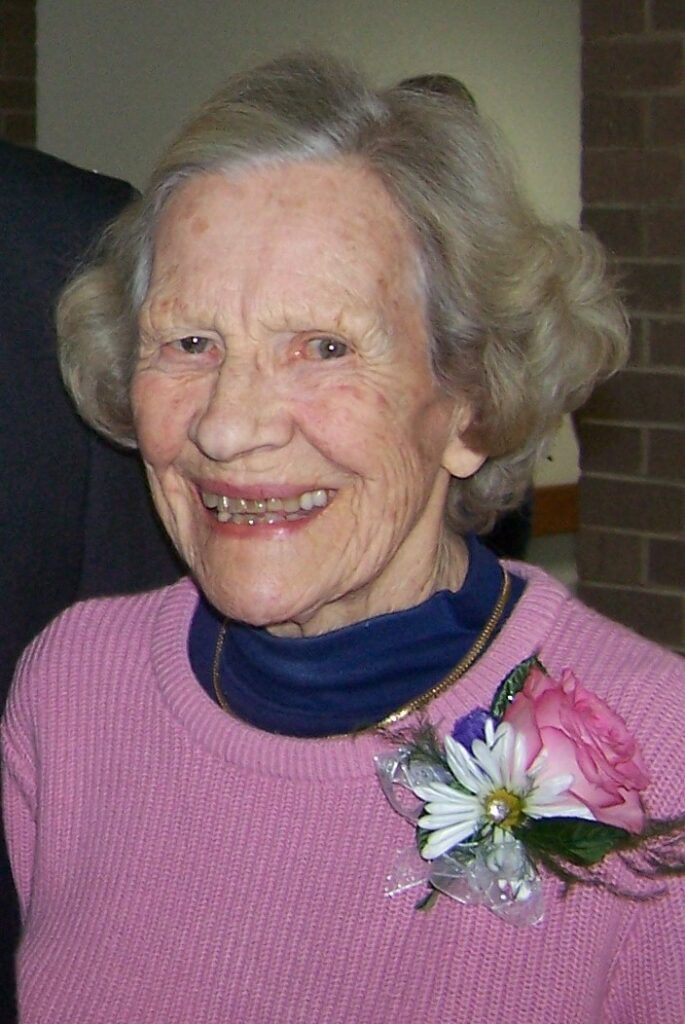 Gloria M. Weigandt, age 98, passed away peacefully on Tuesday, July 6, 2021, at Fairhaven Residential Facility in Whitewater. She was born on November 10, 1922, in Oshkosh, the daughter of Carl and Minnie (Schenk) Plonsky. Gloria attended Oshkosh public schools and received a bachelor's degree from Wisconsin State Teachers College – Oshkosh (now UW-Oshkosh). She earned additional graduate credits at UW-Madison.
After graduation, she taught English composition and American literature at Shawano High School, where she met a physical education teacher and basketball coach named Robert (Bob) Weigandt, whom she married on July 30, 1949. The next year, she, Bob, and their newborn son moved to Whitewater where Bob accepted a position as teacher and coach at Wisconsin State Teachers College – Whitewater (now UW-Whitewater).
After raising two sons, Gloria resumed her teaching career at Whitewater High School where she taught for an additional fifteen years. Gloria was an active member of First English Lutheran Church where she taught Sunday school, served on the Altar Guild, and played the organ. She also served as organist at Heart Prairie Lutheran Chapel where she played an antique pump organ, and she taught piano lessons to local children in Whitewater. Gloria believed strongly in social activism and participated in many organizations including League of Women Voters, Faculty Dames, and Delta Kappa Gamma, honorary society for professional women educators. She loved to walk throughout Whitewater even into her 90's and enjoyed chance conversations with neighbors and university students.
Gloria is survived by her two sons, David (Susan) Weigandt of Richland Center, and Paul (Susan Burleigh) of Costa Rica. She is further survived by her two grandsons, Robert of Rhinelander and Jacob of Copper Harbor, Michigan, as well as special friends Kathy Gibbs and Bill and Ruby Davis.
She was preceded in death by her parents, husband, and brother Fred.
A future memorial service will be held at Fairhaven and private burial will later take place at Hillside Cemetery.
In lieu of flowers, the family requests that memorials be made to Lutheran Social Services.
The family would also like to thank the wonderful staff at Fairhaven, Hearthstone, and Agrace hospice for their compassionate care of Mom.
Nitardy Funeral Home is assisting the family with arrangements. Online Condolences can be made at www.nitardyfuneralhome.com