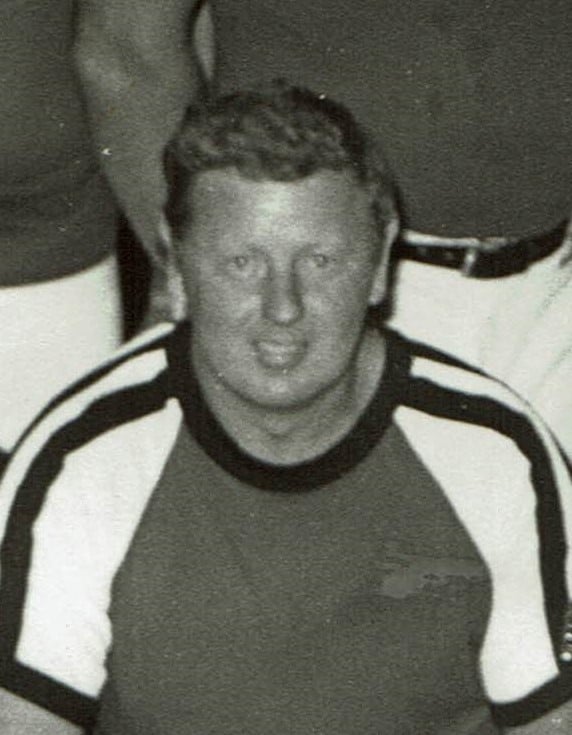 Arnold (Arnie) Jacobs, 88, passed away peacefully on April 9, 2021. He was born on February 9, 1933 to Marion and Minerva Jacobs. He was Father to three boys, Grandpa to six grandchildren and Great Grandpa to four great grandchildren.
Arnie farmed from the moment he could reach the pedals of a tractor and continued until he couldn't anymore. His dad (Marion) was a John Deere dealer in Whitewater, but that didn't stop his love of Allis Chalmers orange tractors. He used the Allis orange to successfully compete in local tractor pulls.
Even though Arnie and Kenlyn (Boltz) were both born and raised in Whitewater, they met on McCann Lake in northern Wisconsin while vacationing. Arnie married Kenlyn on June 18, 1955, and they celebrated 56 wedding anniversaries together. They farmed side by side in Whitewater later choosing to move their farm life to Bruce, Wisconsin where they first met.
He was known as a loyal sponsor and dedicated player in softball, volleyball and basketball. As years progressed, he became a power throwing bowler in local leagues.
He had a contagious gift to gab, and anyone who experienced his conversations knew there wasn't a topic he didn't have an opinion on.
Arnie will be greatly missed in the fields of farm and softball.
Surviving family: Son; Bob (Tammie), Grandchild; Jeff (Nicole), Great Grandchildren; Lily and Bobby all of Weyerhaeuser, WI, Grandchild; Jenny (Ryan) Stebnitz, Great Grandchildren; Ella and Ava all of Sun Prairie, WI. Son; Ken, Grandchildren: Lacy and Johnny all of Bruce, WI. Son; Scott (Traci), Grandchildren; Paige and Brianna all of Bloomer, WI. Brother; Donald of Whitewater, WI.
Predeceased by his parents Marion and Minerva, wife Kenlyn, sister Norma and brother Lawrence.
Special thanks to Jim, Winnie, Clara and Dash for the special care and kindness you showed for Arnie and for keeping him laughing.
Pall Bearers: Jeff Jacobs, Lacy Jacobs, Johnny Jacobs, Dave Jacobs, Gordy Jacobs and Jim Smith.
A graveside service will be held at Hillside Cemetery on Wednesday, April 14that 12 p.m. in Whitewater where he will be joining Kenlyn once again.