Seriously Fun Shakespeare! The American Shakespeare Center Presents Two of Shakespeare's Finest Plays at Young Auditorium
The Taming of the Shrew – Tuesday, March 13th – 7:30 pm
Macbeth – Wednesday, March 14th – 7:30 pm
Young Auditorium welcomes The American Shakespeare Center for two celebrated theatrical performances, each presented in a unique, truly Shakespearean environment. Don't miss your opportunity to see The Taming of the Shrew, Tuesday, March 13 at 7:30 p.m., and Macbeth, Wednesday, March 14 at 7:30 p.m.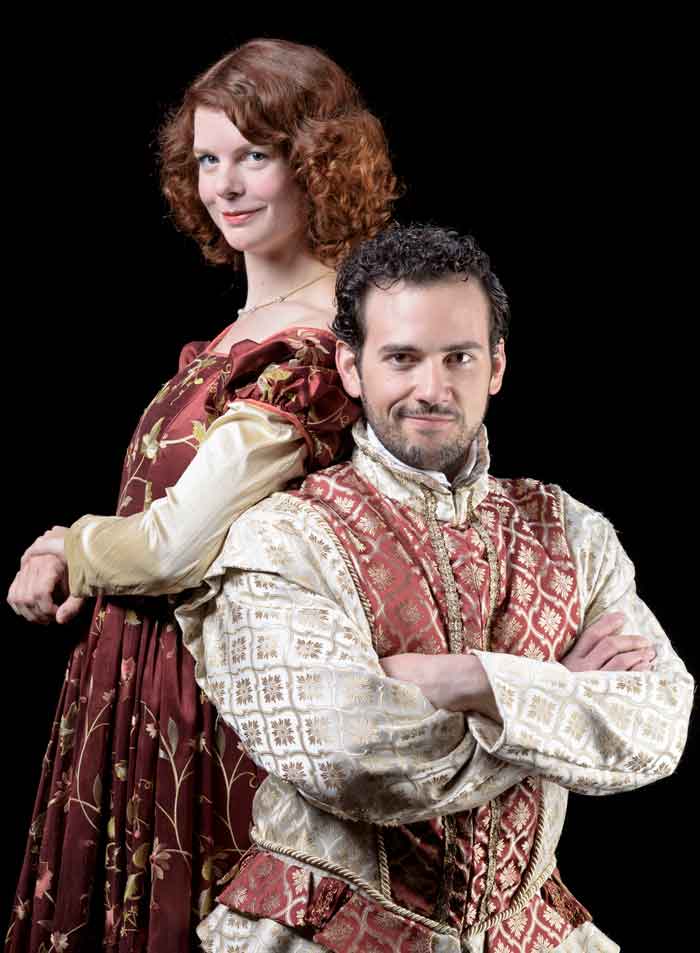 The American Shakespeare Center incorporates a unique performance style to each production, blending Shakespeare's stage craft with modern sensibility. The company uses Shakespeare's staging conditions including universal lighting, minimal sets, doubling, and music to explore its repertory of plays, both Shakespearean and non-Shakespearean. For the two productions taking place at Young Auditorium, the lights are left on for a type of audience contact rarely seen in modern day theatre.
The Taming of the Shrew blends romantic comedy with outlandish farce in a love story of psychological liberation and the mysteries of being married. Much more than a "battle of the sexes", The Taming of the Shrew takes a profound look at the necessity of 'play' in our lives.
From the first words of the play until the title character loses his head, Shakespeare's shortest tragedy, Macbeth, is also his most unrelenting examination of the dark side of humanity. Driven to bloody deeds by their lust for power and supernatural predictions, Macbeth and his Lady fight to hold on to their ill-gotten throne, their sanity, and each other by any means necessary.
For more information, or to purchase tickets, visit www.youngauditorium.com, stop in to the Greenhill Center of the Arts Box Office (located in the Greenhill Center of the Arts atrium on the UW-Whitewater campus), or call (262) 472-2222. Tickets ordered online can be printed at home (small fees apply for this service).