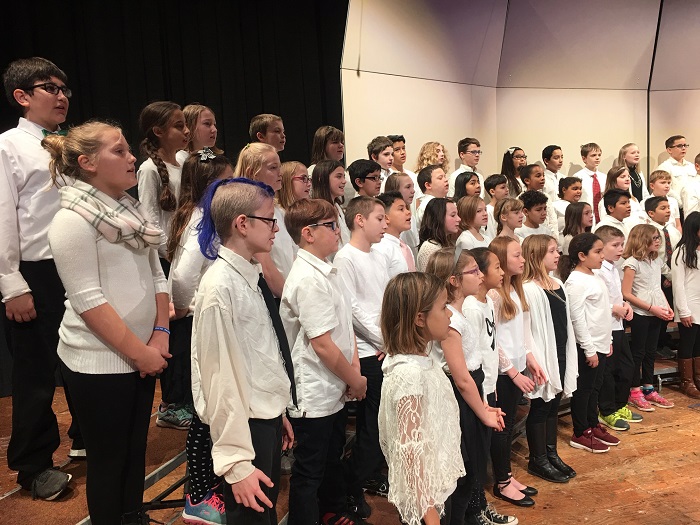 Over 100 5th grade singers from across the district will perform their Spring concert at the High School Auditorium Tuesday, May 14 at 7:00 PM. 
Musical selections will bring joy to all with "Pick Yourself Up" from the musical "Swing Time"; the jazz chart "Blue Skies"; Gospel song "Rock-a My Soul"; "Feed the Birds" from "Mary Poppins"; the energetic song "Bonse Aba" from Zambia, Africa; and "De Colores" from Mexico.  The concert is directed by music teachers Christine Hayes, Justin Kamp and Val Troxel, and accompanied by Barb Taylor. 
The concert is free of charge and we invite people to bring a food pantry item.