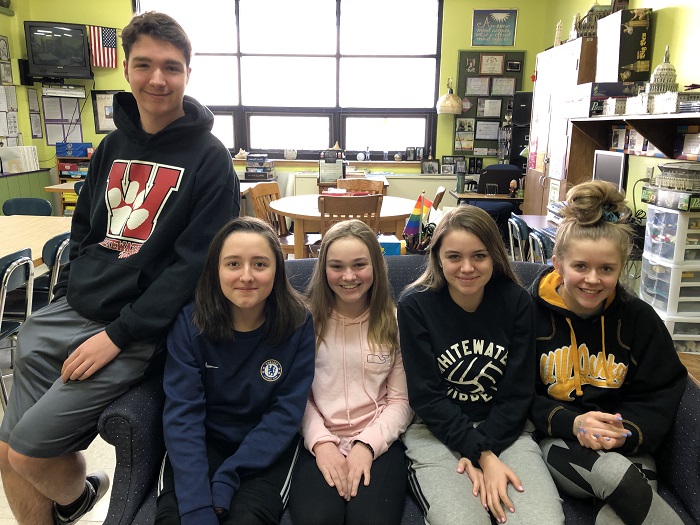 Five selected 8th-graders (with an interest in pursuing a legal career) participated in a job shadow event at the Jefferson County Courthouse on Friday, April 26.
Students from area middle schools were invited to participate in the special day.  Each group of students was assigned to a courthouse staff member whom they followed through their workday asking questions and receiving answers to those questions. Whitewater students were assigned to a lawyer and were given tours of both the courthouse and the lawyer's office in addition to being able to sit in on several courtroom cases. They had a question & answer lunch with a Judge and in the afternoon participated in two mock trial scenarios where they role-played different participants in the mock trials.
Participating students were then required to write an essay about the experience which will be on display at the Jefferson Co. Courthouse as Law Day is celebrated.