Article submitted by Eric Kendall
Whitewater High School Math Team Coach
ekendall@wwusd.org
The Whitewater High School Math Team won the Rock Valley Conference Virtual Math Meet on April 29th. Five of the six top individual scores were achieved by Whitewater students!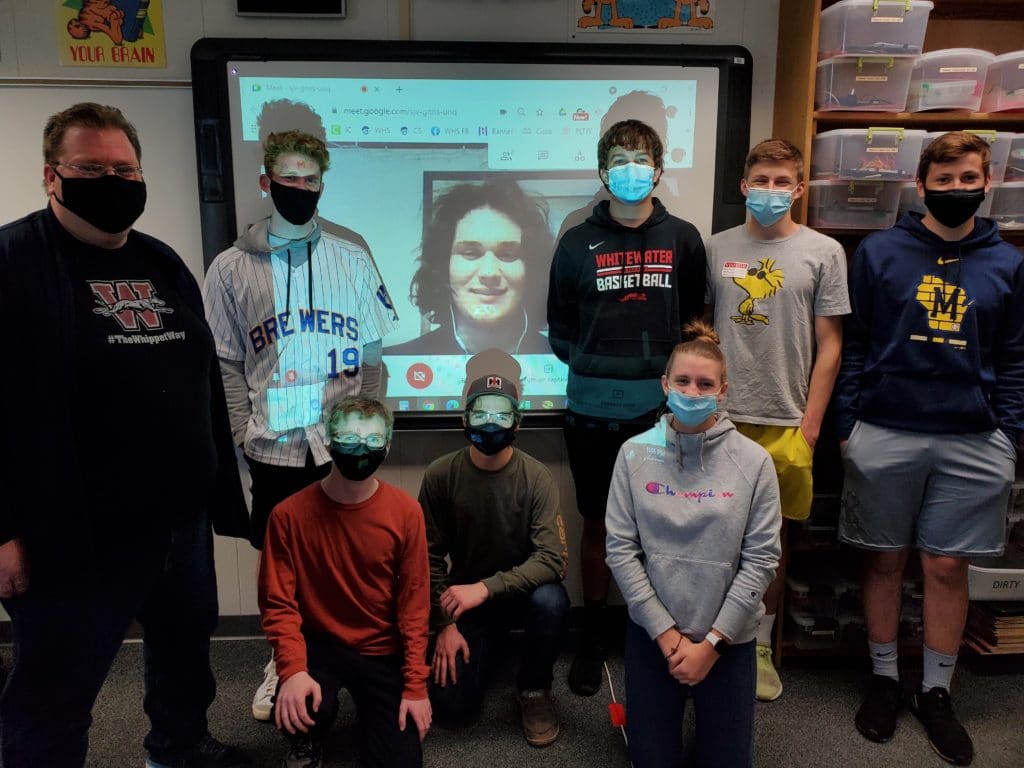 These clever young mathematicians solved challenging puzzles in the categories of Algebra, Geometry, Advanced Math, and Problem Solving. The hard work and enthusiasm of our students was evident as they triumphed in both the individual and team competitions.
This year's team members were: juniors Arno Crowley, Elijah Grall, Cooper Hammond, and Andrew Rollette; and seniors Reilly Aschenbrener, Crystal Chan, Carson Ellenwood, Reid Gunnink, and Nikole Pelot. The team's adviser is Mr. Eric Kendall. 
Special congratulations to Reid Gunnink, the winner of the individual competition!