Thirteen-year-old Reese Brantmeier was selected as one of three girls to represent the US at the World Junior Tennis Finals, the world's premier 14-and under team competition in Prostejov, Czech Republic, August 6-11.  The team, along with the US boys team, secured their spots by going undefeated in the qualifier earlier this spring in Mexico City, Mexico.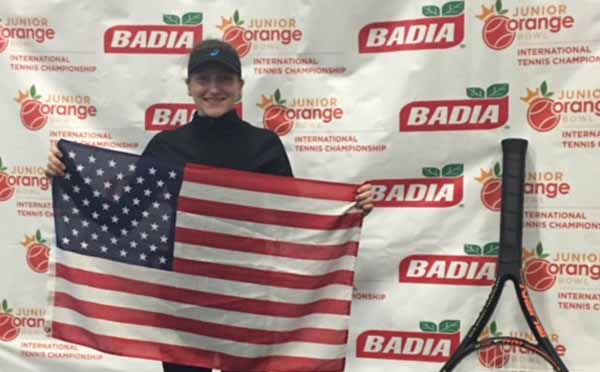 The girls team was comprised of Katrina Scott (14, Woodland Hills, California; personal coach Marc Lucero), Robin Montgomery (13, Washington DC; personal coach: Ali Agnaba) and Reese Brantmeier (13, Whitewater, Wisconsin; personal coach: John Reed) with USTA National Coach Jean Desdunes as captain.
The boys team was comprised Bruno Kuzuhara (14, Coconut Creek, Florida; personal; coach Michael Bennett), Victor Lilov (14, Raleigh, N.C.; personal coach: Paul Goode) and Evan Wen (14, Morristown, New Jersey; personal coach: Rich Reyes) with USTA National Coach Jon Glover as captain.
In all, 16 teams competed, first in round robin matches, then in knock out brackets.  The girls remained undefeated in the round robin matches with wins against Venezuela, Thailand, and Turkey. In the knock out bracket the girls won their matchup with the Ukraine with their only loss being to Russia in the semifinals. The US girls finished 3rd place overall.
The boys team won all their matchups to take 1st place in this prestigious event.