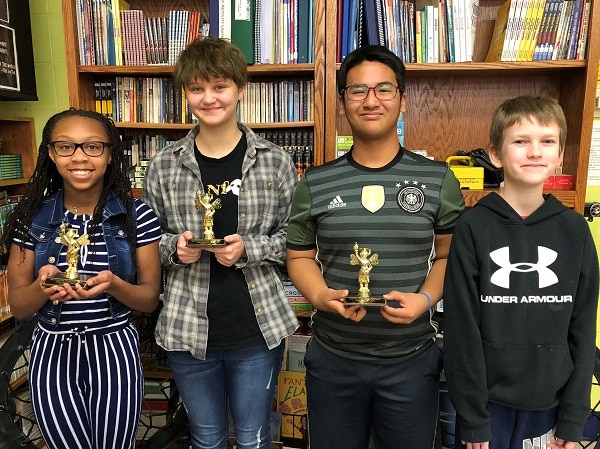 The annual school spelling bee was held at Whitewater Middle School on Thursday, January 23. Congratulations to the following winners:
1st place – Zoe Olson, 7th grade with the winning words of senile and aspersions.
2nd place – Davin Parboteeah, 8th grade. Devin went out on the word therapeutic.
3rd place – A'lani Rogers, 7th grade. A'lani went out on the word depot.
The top 6th-grade speller was Quinton O'Toole who went out on the word withers.
Good luck to Zoe as she advances to compete at the Regional CESA 2 Spelling Bee on Wednesday, January 29th at Whitewater High School.