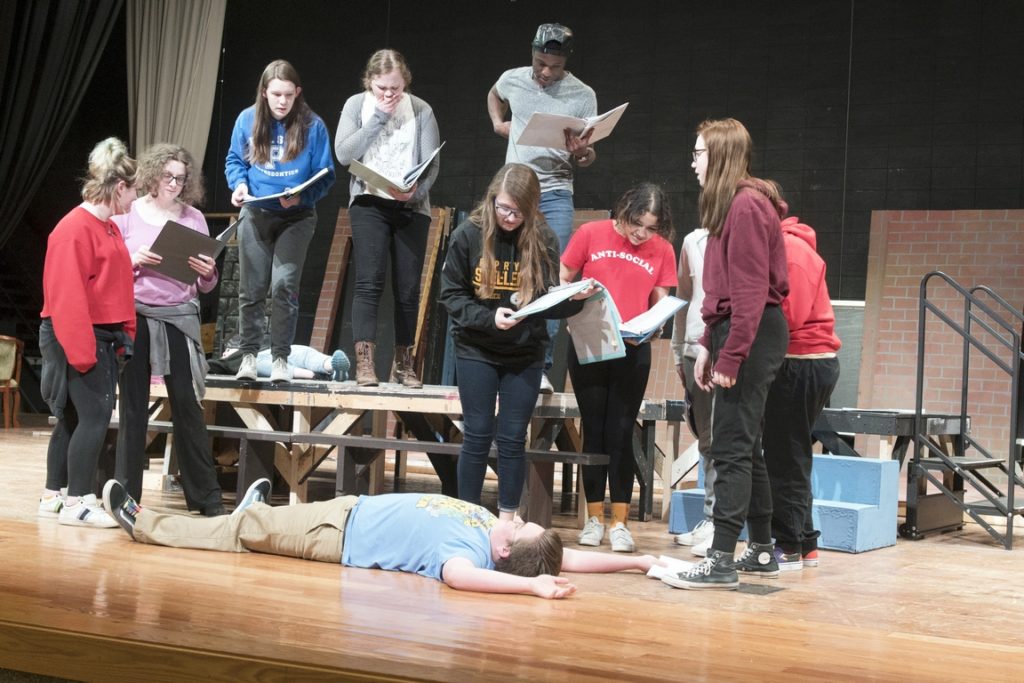 Chills are an inescapable part of this year's Wisconsin winter, but another kind of chill – the spine-chilling, terrified excitement variety – is in store for everyone taking in a performance of the Whitewater High School Players production of "Tale of Poe" Feb 27-29 at 7:30 p.m. and Mar. 1 at 2:00 p.m. in the Whitewater High School Auditorium.
Of course … attending the performance on leap year's extra day on Feb. 29 would be even more memorable!
Reserved seat tickets ($9 adult, $5 students) can be purchased an hour before the performances at the box office or ordered by calling 262-472-8178.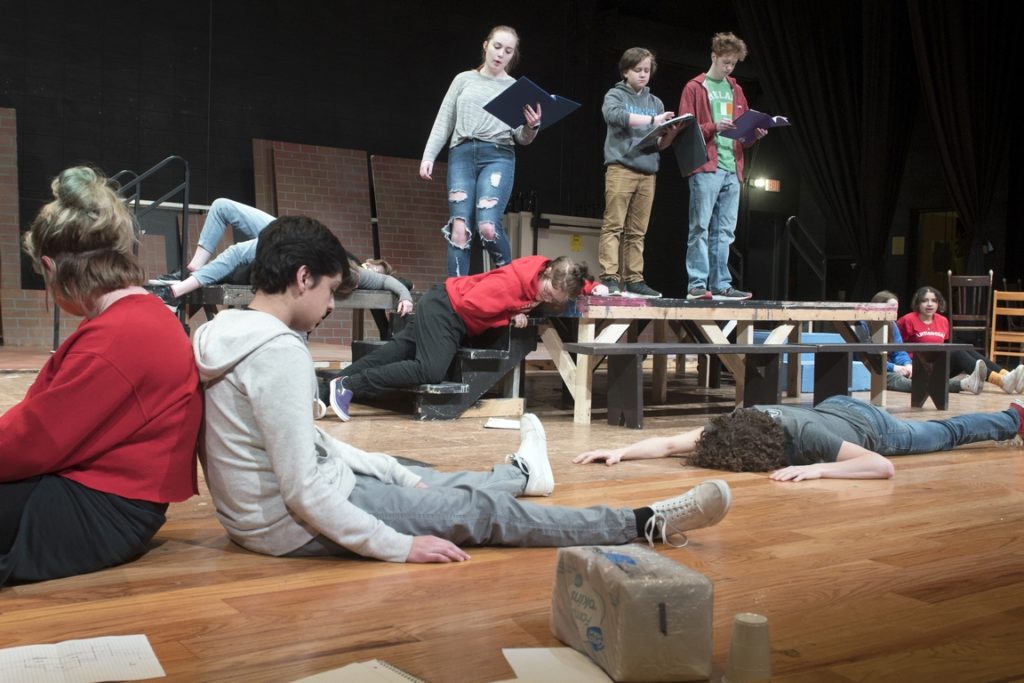 Based on six faithful adaptations of some of Edgar Allan Poe's most haunting works, the stage curtains open to Poe's wonderfully creepy world, including old favorites, "The Cask of Amontillado," "The Fall of the House of Usher," The Masque of the Red Death, "The Raven," and "The Tell-Tale Heart."
Also included is a staging of a less familiar dark comedy story by Poe. "The System of Dr. Tarr and Professor Fether" depicts the visit of an unnamed narrator to a mental asylum in southern France known for a revolutionary new method of treating mental illnesses called the "system of soothing." However, recently this treatment has been replaced by a much stricter system based on the work of a "Doctor Tarr" and a "Professor Fether".
Under the direction of Jim McCulloch, the talented cast includes Olivia Amundson, Gio Anello, Emma Clarksen, Sierra Gonzales, Maggie Jay, Josh Kirley, Mckenzie LaFlash, Ilana Lothes, Audrey Mayer, Ben McCulloch, Chris Porcaro, Chloe Prince, Aldo Rodriguez, Amber Rossmiller, Lucas Scherer, Skylar Staebler, Haley Street, Madison Strickler, Evie Troxel, Anderson Waelchli, Carter Waelchli, Marco Wence, and Matt Zingheim.