Whitewater Grocery Co, the "future" locally owned grocery store, continues to thank the many volunteers of both the Whitewater Food Pantry and the Whitewater Community Space.  Along with the Whitewater Grocery Co's FOOD WARRIOR certificates, Topper's Pizza gives each person a free large Pizza or triple order of Toppers Stiks thanking them for their many hours of volunteering.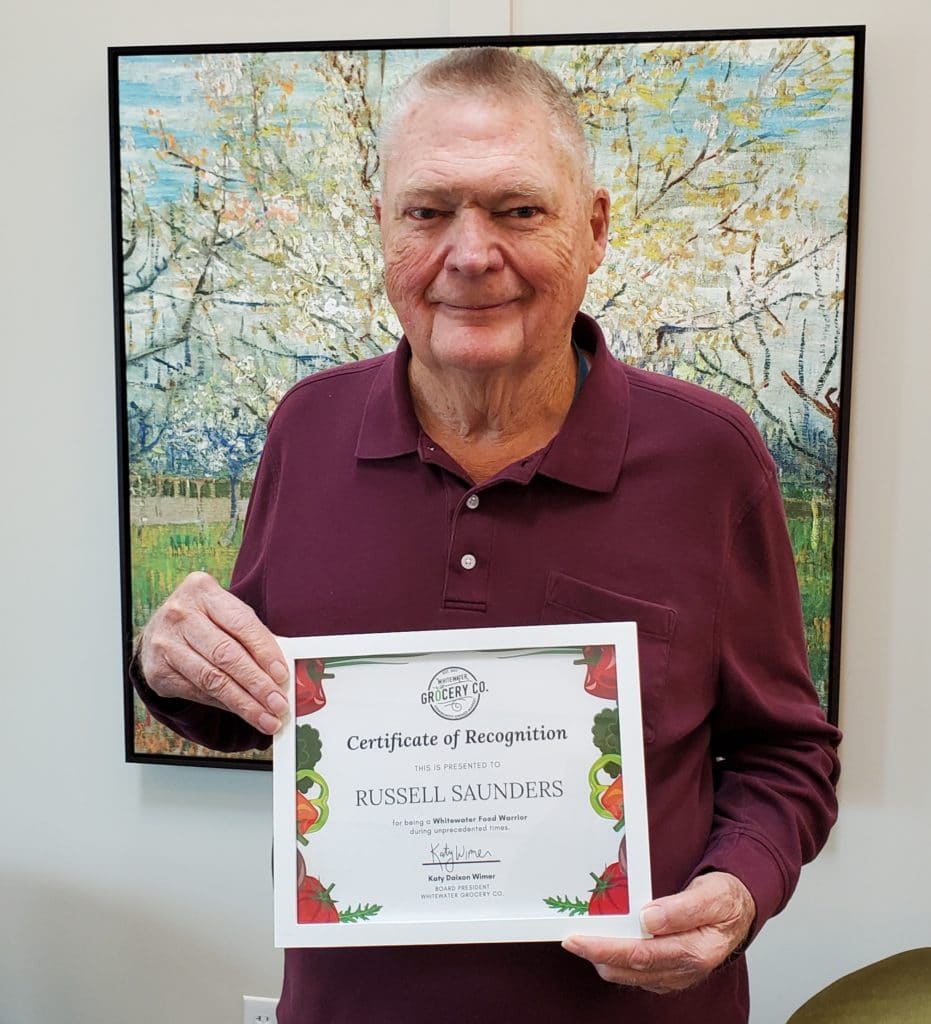 Russell Saunders volunteers at the Whitewater Food Pantry. Janie Anderson was also awarded the recognition but was not available for the picture.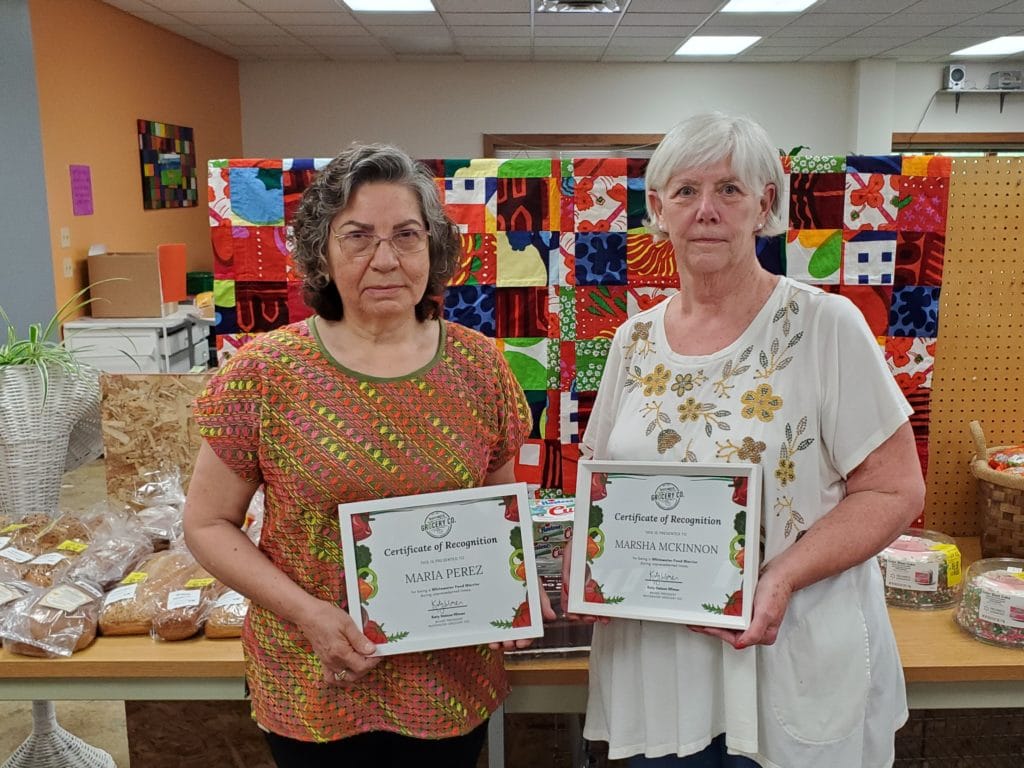 Maria Perez and Marsha McKinnon are volunteers at the Community Space.