Article Submitted by Mark Maas
Whitewater High School Head Track Coach
mmaas@wwusd.org
Photos Courtesy of Coach Jill Rausch
Whippet Track and Field concluded its season with athletes running their fastest times of the year at the WIAA State Track and Field Meet in La Crosse on Friday, June 25.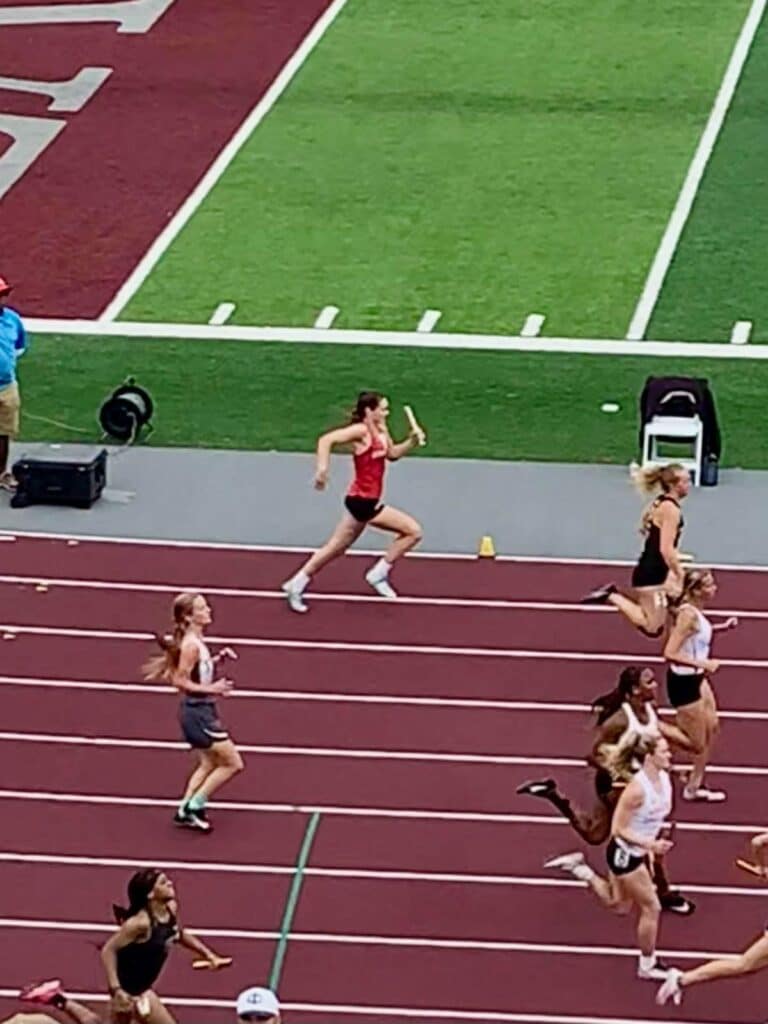 Senior Trenten Zahn toured the track in 1:58.05 finishing fourth in the 800 Meter Run and running the 5th fastest time in school history.  Zahn concluded an amazing high school career that saw him earn 11 varsity letters and take a combined four trips to state in track and field and cross country. 
Not to be out done, the girls' relays, made up of Amanda Tovar, Kacie Carollo, Madelynn Buehler, and Kindyl Kilar, ran their fastest times of the year posting a 51.16 in the 400 Meter Relay, good for a 7th place finish and 1:48.1 in the 800 Meter Relay for a 10th place finish. Their time of 51.16 places them 7th on the Whippet Track and Field All-Time Top Ten List for the 4×100 Meter Relay. Seniors Amanda Tovar and Kacie Carollo concluded their remarkable careers as well and will be remembered for their leadership, work ethic. and fierce competitiveness.
Avery Caputo placed 7th in both the 100 and 400 Meter Wheelchair Races with times of 27.03 and 2:24.47.
The Whippet Track and Field Coaching Staff would like to extend their thanks to all of the student athletes, especially our seniors, who provided amazing leadership throughout the season