Article and Photos Submitted by Jason Bleck
Whitewater High School Head Football Coach
jbleck@wwusd.org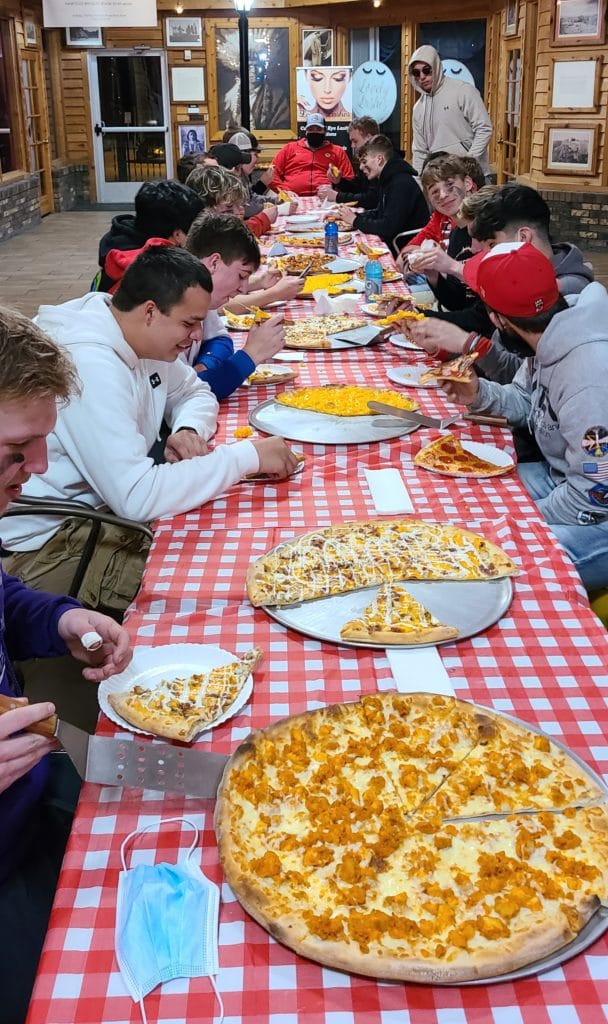 The Whitewater Whippet Football Team would like to thank Owner/Chef Benny Spahijoski and his staff of La Piazza Pizzeria and Fanatico's Italian Restaurant for their amazing support of the football team this year. After the varsity game against Monroe on Friday, April 16th, Chef Benny hosted the entire team of players, coaches, and managers for a meal of free pizza and drinks! Feeding an entire football team after a tough game is no small feat, but the team had a great time and really enjoyed the hospitality displayed by Benny and his staff.
After their team banquet this last Sunday night, a group of players went down to Fanatico's and presented Benny with a signed game ball and picture collage as a thank you for his generous donation. On behalf of the Whippet Football Program, thank you once again for being a positive and supportive member of the community and our team!