EAST SIDE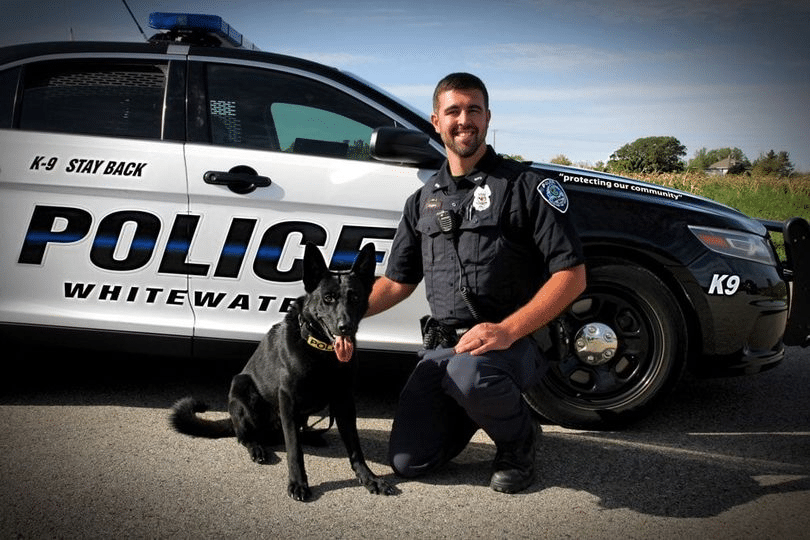 228 S. Dann Street – Whitewater Rummage sale and food sale to benefit K9 Tilla and his new ride.
Saturday May 15th and Sunday May 16th from 10:00 a.m. to 4:00 p.m. We are raising funds to help with getting Tilla a very much needed vehicle. Rummage items and the kids will have a lemonade stand with brats, hotdogs, chips and baked goods. All proceeds from both sales go to K9 Tilla.
If you have items to donate for the sale and to help Tilla out please message me or call me at 262-473-9727.
Some items that are for sale: Girls clothes 6/6x to 10/12. Collector dolls, fire pit. knickknacks, books, scrubs and much more.
400 S. Rice St., #31 (Trippe Lake Condos by Super 8)
HUGE SALE May 14,15 &16 8 a.m. – 4 p.m.
Generator, tools, ladder & much more. Ph. 414-975-5646 John Anzivino
351 S Wisconsin St Condo #16 (Waters Edge North, end unit on cul-de-sac)
Friday, May 14 and Saturday, May 15. 7:30 a.m.-5:00 p.m. both days
Longtime collector's garage sale of antique, household, garden and decorative items. Antiques include walnut bed, lamps, spool art wall shelves, framed prints, glassware, garden gate, country primitives to Victoriana. Household includes twin-king size bedspreads with shams, lamps, rugs, decorative objects. Much more!
WEST SIDE
401 W. Main Street
The Thrift Shoppe would like to let the City of Whitewater know it will be joining the city wide yard sale in the First English Lutheran Church parking lot on May 14th 9 a.m.- 4 p.m. & 15th 9 a.m. – 2 p.m.
511 N. Tratt St.
Huge yard sale
This Friday thru Sunday 8:00 a.m. to 5:00 p.m.
Adult, Children/Teenage clothes (name brands)
Home Furniture, house hold appliances , PS3 games, PS4 games, lawn furniture, Swimming Pool, Tanning Bed, 4 Wheeler, and much More…

626 Foxglove Lane
HUGE Garage Sale: Fri., May 14, 8-6 Sat. 15, 8-4 Sun. 16, 8-12
-Household Items- glasses all type, platters including Holiday Platters
-Tools- Pipe wrenches, skill saw and other miscellaneous tools
-Prints & Large Pier One canvases
-Mirrors (Pier One) & Contemporary Mirror
-Books- Including cookbooks, woodworking books and craft patterns
-XL Dog Crates 2 with zippered insulated covers
-Hunting & Camping gear- Including Boots, Backpacks, clothing, heater, lantern and chair
-Harley Davidson Gear- Including bike bags, helmets, seat, leather coats and jackets
-Ducks Unlimited (1974-75 full Bourbon Whiskey bottle)
-AND MORE
630 Foxglove Ln
FRI. 8 a.m.-6 p.m.; SAT. 8 a.m.-4 p.m.; SUN. 8 a.m.-Noon
Poulan Gas Weed Trimmer; Love Seat, Double Bed with mattress and bedding, Hotel collection queen size bedspread with bolsters, 2 single maple bed frames, Oak coffee table.
Beatrix Potter 8-3D Plate Set with Book and COA; Vintage Durgin-Park Market Dining Rooms Bean Pot; Nikko Christmastime 5-Piece Serving Set; "Chocolat Au Lait" Original Canvas Painting; Lena Liu "Holiday Angels" 8-Plate Set with COA; 3-Picture "Coral Fish" by Paragon Picture Gallery; "Teapots" Framed and Matted Picture; Gas Patio Heater; Clay Pigeon Skeet Thrower.
515 S. Elizabeth St. – Multi-Family Garage Sale
May 13-15 @ 8 a.m.-4 p.m.
Lots of decorations, womens clothes, purses/accessories, baby items, baby girl/boy clothes (fill a bag for $5), kitchen items, & more. All items in great condition and priced to sell!! Look for the bright pink signs!
225 S. Hazelyn Court
One Day Only – Saturday, May 15 – 8 a.m. to 4 p.m.
Furniture (shelves, a couch, TV stand — lots of IKEA), household items, mid-century items, electronics including a laptop computer, and more. Refreshments available for sale, too.
1107 W. South Street (street is across from the high school last house on the dead end block)
Friday May 14th from 8 a.m.- 3 p.m., Saturday 8 – noon.
Furniture, Household decor, Kids toys, Kids clothes
1145 W South Street
May 13-15; Thursday 8-3, Friday 8-3, Saturday 8-12
Junior girl clothing, twin bedding, Christmas decorations, household items
340 S Woodland Dr
Friday May 14th 9 a.m.-3p.m.
Saturday May 15th 9 a.m.-3 p.m.
Multi Family Sale. Clothing (women's, men's, girl's, and infant boy's), toys for all ages, DVD/Blu-rays, board games, books, household items, bedding, seasonal decorations, and much more.
405 Panther Court
Friday 5/14 9 a.m.- 3 p.m. and Sat. 5/15 8 a.m. – 4 p.m.
Toys, 2×4 Combo Game Table, Pack & Play, 10″ Table saw, Yardworks spreader, Glass corner shelf, clothes and household items.
250 Indian Mound Parkway, Unit no. 9
Friday, May 14, 8 to 4. Saturday, May 15, 8 to 2.
Rummage Sale.  Multi family.  Clothes, books, toys, men's Trek Bike,  King size comforter set,  A little jewelry, and a few tools.  Household goods.  A little bit of everything.  Free stuff!!     Please park on the road to not interfere with  the other residents.
457 S. Buckingham Blvd.
Saturday, May 15 from 8 am – 4 pm.
IKEA futon, baby jogger, American Eagle jeans, Samsung stainless steel stove, many teaching items, board games, books, toys.  Household and kitchen items & more!  Everything in great condition.
12209 E. Bradley Road, Whitewater
Friday 9-5 (May 14), Saturday 9-3 (May 15), Sunday 9-noon (May16)
Huge multi-family rummage sale. Antiques, tools, holiday items, household items, kids games & toys, electronics, glassware & dishes, cookware, canning supplies, rugs, furniture, luggage, & yard tools, refrigerator, lawn tools.