In recognition of National Public Lands Day, the Walworth/Jefferson County Chapter of the Ice Age Trail Alliance will sponsor a free 2-5-7-mile guided hike on September 28 as an introduction to Wisconsin's 1200+ mile Ice Age National Scenic Trail. Roughly following the southernmost edge of the last glaciation, this narrow primitive trail travels through some of the most dramatic and varied terrain in the state. Participants can choose to hike two, five, or all seven miles from Esterly Road to the Oleson Pioneer Cabin, N9186 Duffin Road.
Those hiking two or all seven miles will meet at 9:00 at the Esterly Road Ice Age Trail parking lot for a varied and scenic two-mile hike along the eskers, ending at Highway 12. After a short break, the two-mile hikers will be taken back to the starting point.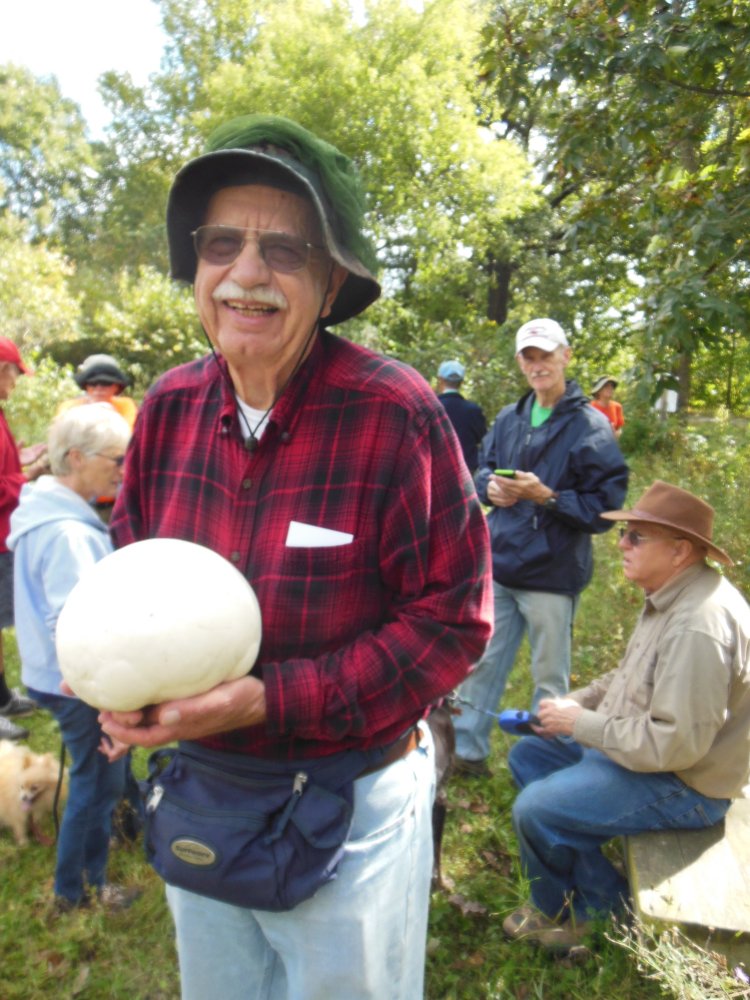 Hikers wishing to hike only five miles will assemble at the Highway 12 I.A.T. parking lot by 9:45 to join those hiking on to the historic Oleson cabin. This section of trail features dramatic long-range views, a lake, and colorful prairies — followed by challenging hills, a pine woods, and a series of ponds and springs. Snacks and water will be available both at the Highway 12 lot and at the Oleson cabin. Participants who parked at Highway 12 will be driven back to their cars by chapter volunteers.
Guided I.A.T. exploration hikes for families with school-age children will leave from the cabin at 10:30, 11:30, and 12:30 to explore a wooded section of the Ice Age Trail about a mile in length.  Long pants and sturdy shoes are strongly recommended.  The historic Oleson cabin will be open to visitors between 10:30 and 1:30.  Parking is available along Duffin Road.  (Insider's tip: to avoid roof and hood damage, do not park under the walnut trees!) 
For further information, please contact Ellen Davis at 262-740-1113.