Editor's note: The following information was provided by The Community Space.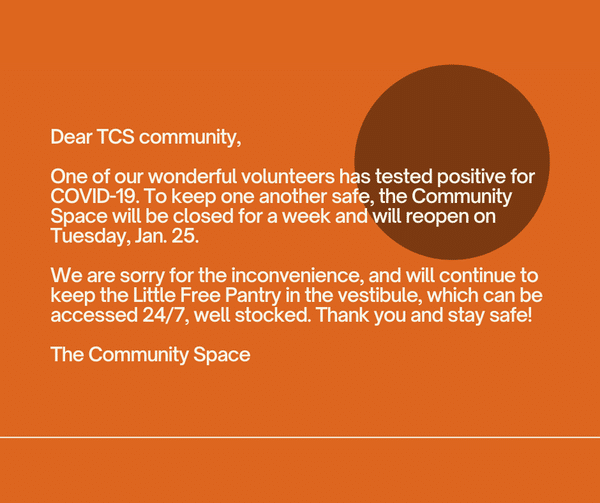 By Lynn Binnie
Whitewater Banner volunteer staff
whitewaterbanner@gmail.com
For those who may not be acquainted with The Community Space, it is located at 834 E. Milwaukee Street in Whitewater. It is a welcoming, free community service offering food, clothing, furniture, and many other types of items with no strings attached. Donations are appreciated. Click here for their website.
The photo on the homepage is from The Community Space website.