(SSM Health Dean Medical Group submission) – SSM Health Dean Medical Group – Fort Atkinson was presented with a very special donation recently. Shelley Schaitel, a member of the Jefferson County Cancer Coalition, presented clinic caregivers with two iPads that may be utilized by patients who are receiving care in the infusion center.
"This wonderful donation will help provide additional entertainment and comfort during treatment," said Dean Medical Group – Fort Atkinson Clinic Manager Lynn Grover. "We couldn't be more pleased to receive this gift and would like to say thank you to all involved."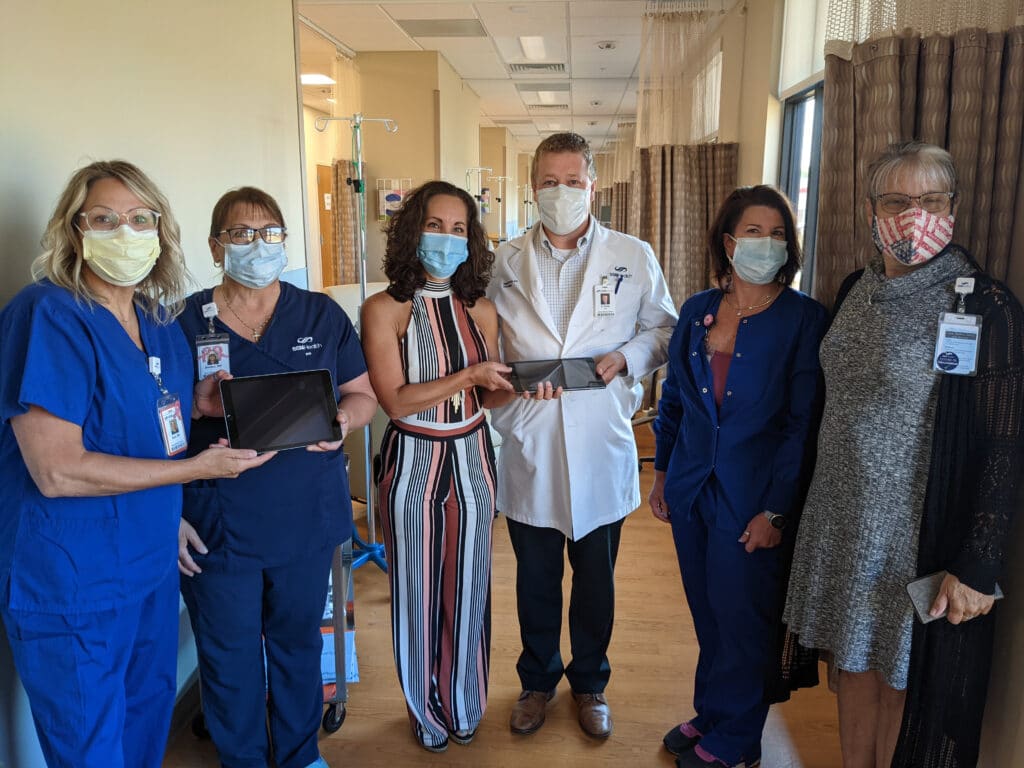 About SSM Health Dean Medical Group
SSM Health is a Catholic, not-for-profit health system serving the comprehensive health needs of communities across the Midwest through one of the largest integrated delivery systems in the nation.
SSM Health Dean Medical Group was established in 1904. It joined the SSM Health system in 2013, and now includes more than 800 primary care physicians, specialty care physicians, and advanced practice clinicians. They serve patients at over 60 locations, including several SSM Health Davis Duehr Dean Eye Care facilities.
For more information, visit www.ssmhealth.com or find us on Facebook and Twitter.