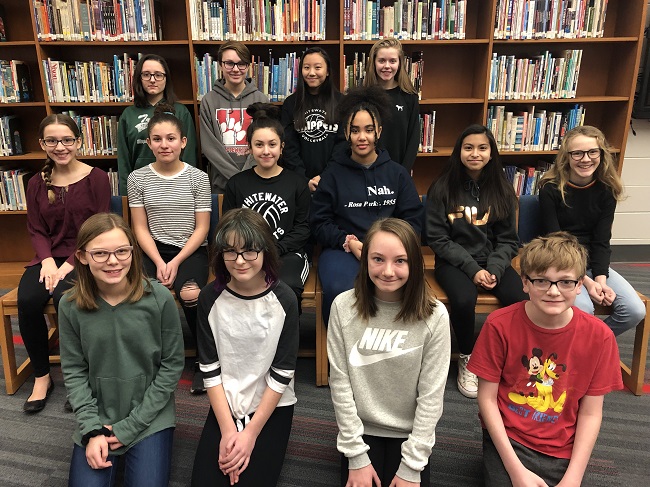 Congratulations to all Whitewater Middle School students that submitted work for this year's Southern Lakes Anthology competition. The quality of middle school entries was outstanding again this year. These 12 students have been designated as our middle school district winners:
Front Row: 6th graders – Lucy Troxel, Ava Nygren, Nola Coburn, Alex Clarksen
Middle Row: 7th graders – Leah Newmann, Iza Tovar, Andrea Alcala, Ghati Binagi, Michelle Abarca, Cosette Wildermuth-Breitzman
Back Row: 8th graders – Monica Juette, Emma Weigel, Caleigh Yang, Ashlynn Prah
These selected entries will now advance to the regional competition on January 29th where they will compete against entries from approximately 35 different school districts. We wish them the best of luck at the next level.