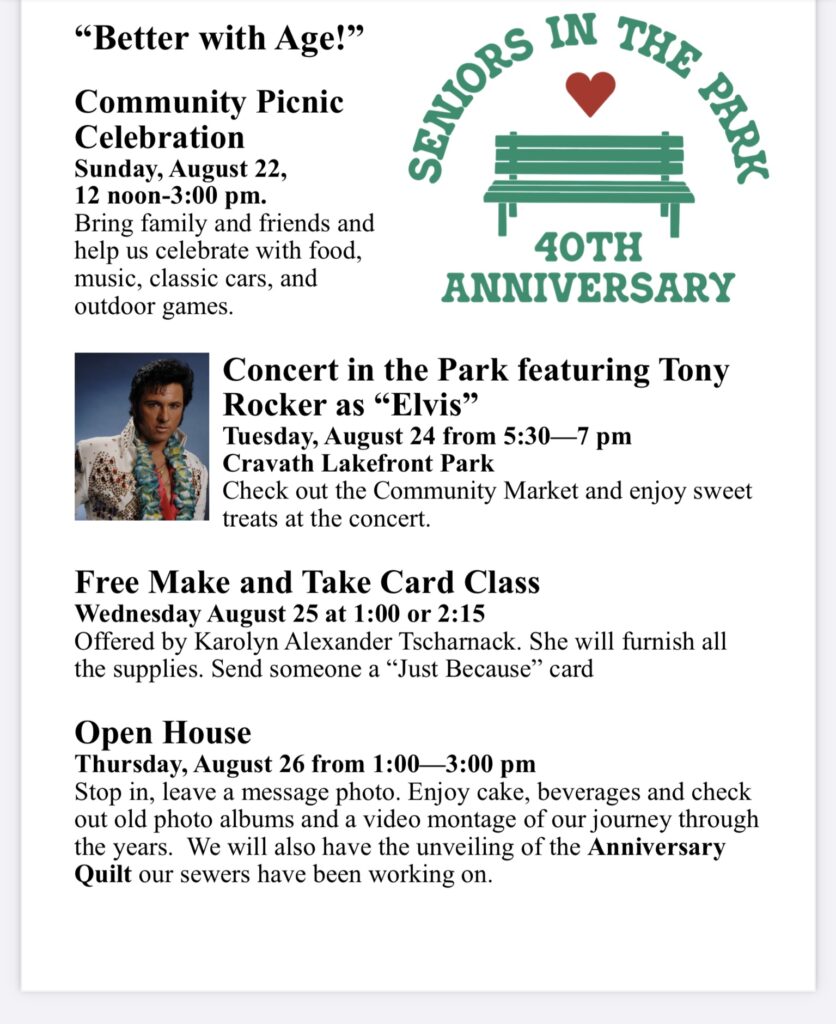 Seniors in the Park is 40! Help us celebrate our ruby anniversary. Events include:
A Community Picnic in Starin Park at the Concession Stand with classic cars, music and lawn games on Sunday August 22 from noon – 3 p.m. In the Community Building if it rains.
A Concert in the Park featuring Tony Rocker aka "Elvis." at the Cravath Lakefront Park on Tuesday, August 24 from 5:30 – 7:00 p.m. at the Frawley Family Amphitheater. The City Market runs from 4:00 – 7:00. Bring a chair and enjoy great music and sweet treats.
An Open House celebration at the Starin Park Community Building on Thursday August 26 from 1:00 – 3:00 p.m. Stop in and enjoy cake, beverages and check out old photo albums and a video montage of our journey through the years.  You can leave a message on our signature photo and we will also have the unveiling of the Anniversary Quilt our sewers have been working on.