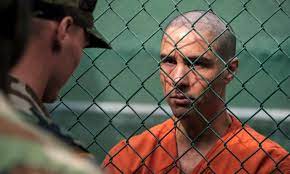 "The Mauritanian"(Drama/Thriller) -Tuesday, May 25, 1 pm
Rated R (Violence, sex, language), 2 hours, 9 minutes (2021)
Based on his NY Times bestselling memoir, "Guantanamo Diary," this is the true story of Mohamed Slahi's fight for freedom after being detained and imprisoned without charges, by the US Government, for years. Alone and afraid, Slahi finds allies in defense attorney Nancy Hollander and her associate who battle the US Government in a fight for truth and justice. Starring Jodie Foster (Winner, Best Supporting Actress Golden Globe & AARP Movies for Grownups); Tamar Rahim, Best Actor Globe nominee; and Benedict Cumberbatch.
There is a capacity limit, so please register in advance online, by email (dweberpal@whitewater-wi.gov), or phone (473-0535). Facial coverings are no longer required for those who are fully vaccinated..