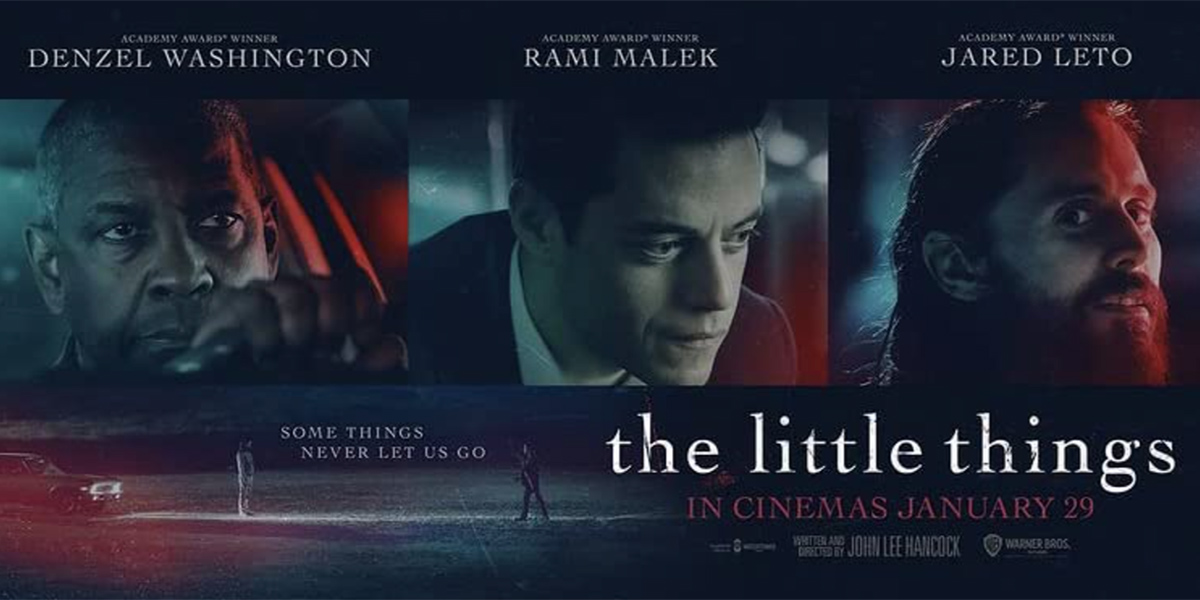 "The Little Things"
Tuesday, July 27, 1 pm
(Crime/Drama/Thriller), Rated R (Violence, profanity, intense scenes)
2 hours, 8 minutes (2021)
A burnt-out California deputy sheriff (Denzel Washington) teams up with a crack LAPD detective (Rami Malek) in the search for a serial killer (Jared Leto) who is terrorizing Los Angeles. This is an edge-of-your-seat police/crime story! Globe and Oscar nominations for Jared Leto.