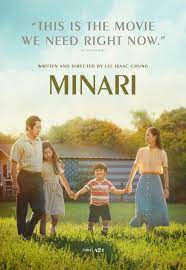 "Minari"
Tuesday, June 29, 1 p.m.
Drama/Family; Rated PG-13; 1 hour, 55 minutes (2020)
A Korean American family attempts to start a farm in 1980's Arkansas, in search of its own American Dream. Oscar winner for Best Supporting Actress (Yuh-Jung Youn).
Seniors in the Park is located in the Starin Park Community Building. There is no longer a capacity limit, so reservations are not required. Facial coverings are no longer required for those who are fully vaccinated.