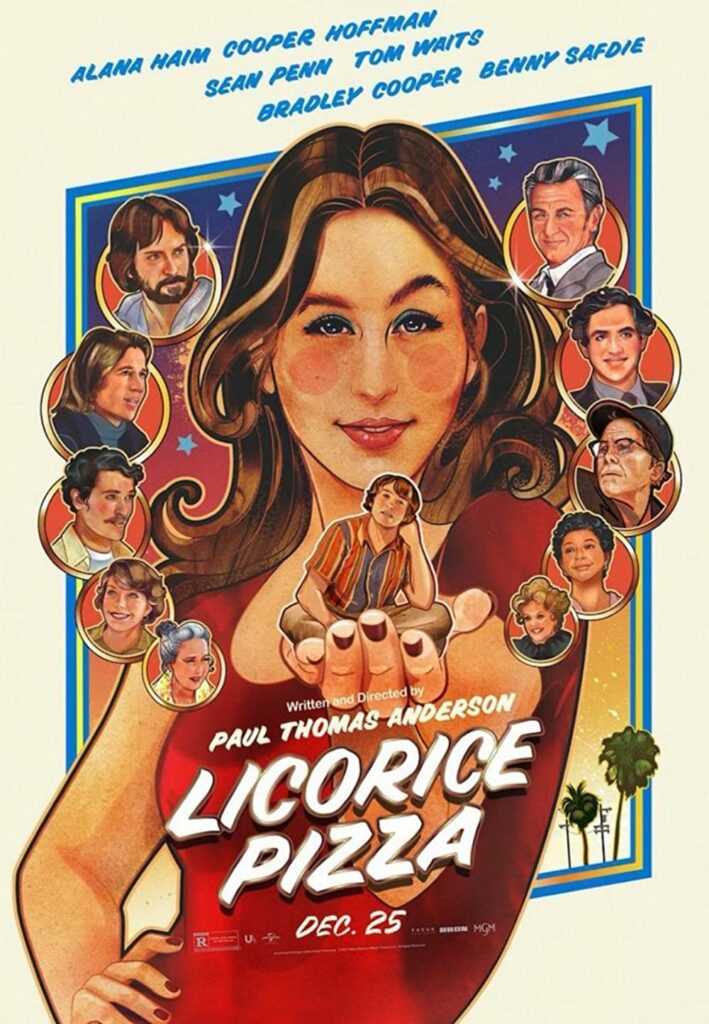 "Licorice Pizza"
Please note: This is the first in SIP's summertime mid-month Wednesday movie series! Due to a scheduling conflict the date has been changed
Wednesday, May 25, 1 p.m. (Comedy/Drama/Romance)
Rated R (Language, sexual references, drugs); 2 hours, 13 minutes (2021)
Growing up, running around, and falling in love for the first time in the San Fernando Valley, California, in 1973, this film was nominated for 3 Oscars: Best Picture, Director, Original Screenplay. Stars Alana Haim, Cooper Hoffman and Sean Penn.