Summer Time: and the livin' is easy, as are our three August movies: Pack up your troubles and leave 'em at the door and smile, smile, smile for some movie time fun!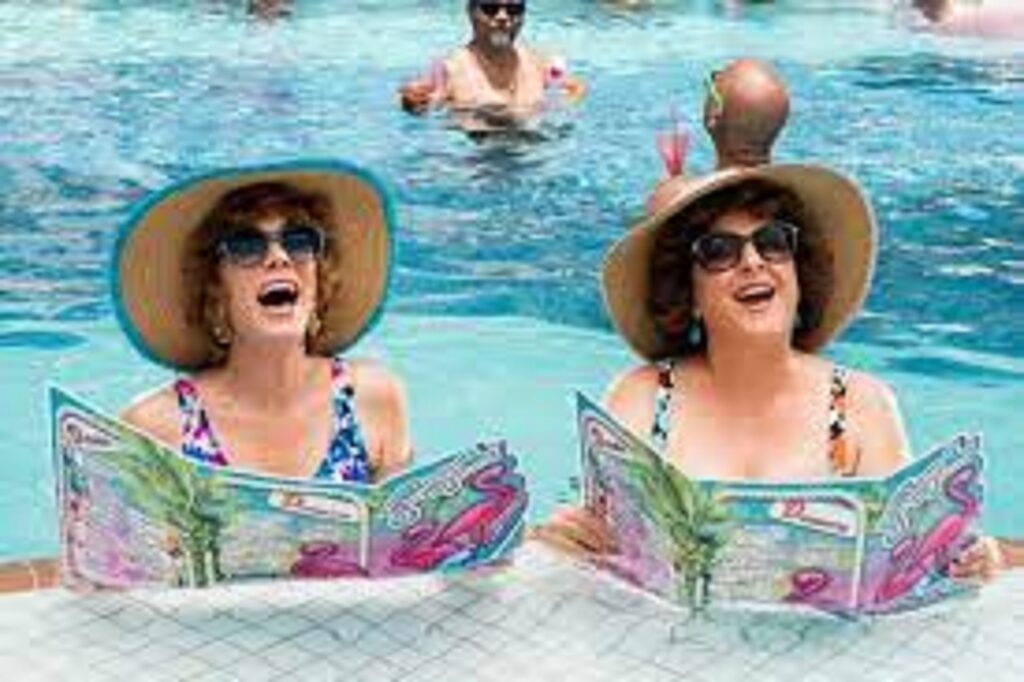 "Barb and Star Go to Vista Del Mar"
Tuesday, August 10, 1 pm
1 hour, 47 minutes; Rated PG-13 (2021); (Comedy)
Two best friends, Barb and Star, leave their small Nebraska hometown for the first time, ever, to go on vacation at Vista Del Mar, a glam Florida luxury resort, the likes of which they could never imagine. Soon the duo find themselves involved in romance, adventure, and intrigue. Written by and starring Kristen Wiig ("Bridesmaids"); and Jamie Dornan, Damon Wayans, Jr. This movie is an absolute hoot!