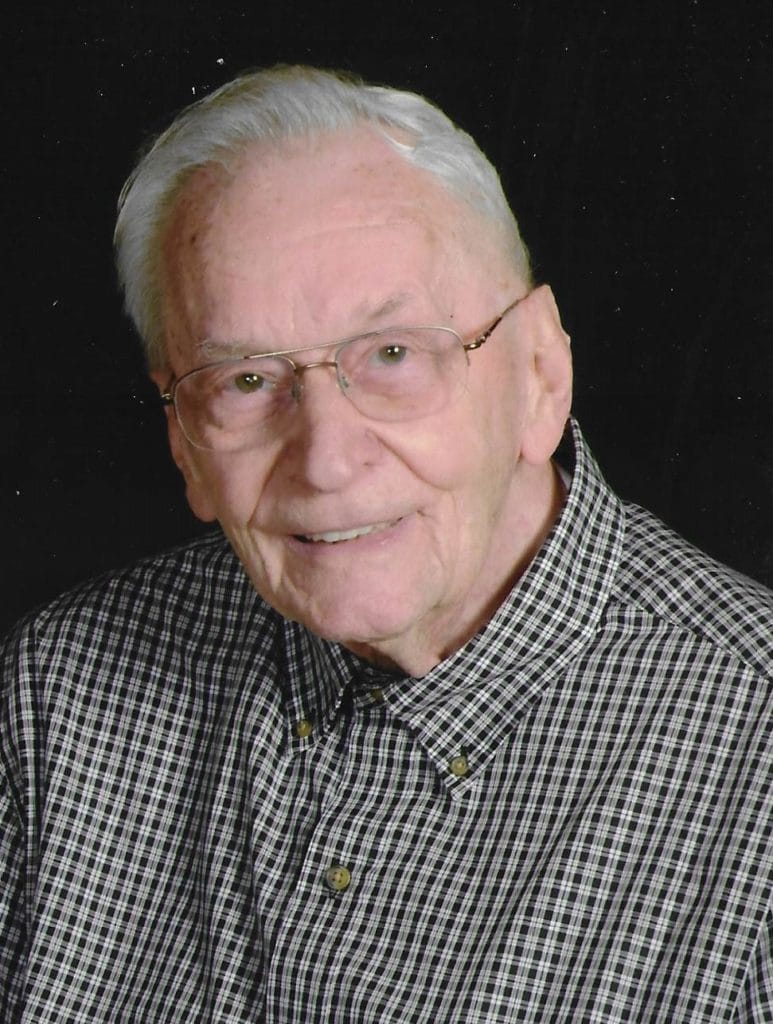 Robert Peter Frawley, 91, Whitewater passed away on Thursday, November 5, 2020 at Rainbow Hospice Inpatient Center in Johnson Creek, WI.
Bob was born on March 28, 1929 in West Allis, WI to John and Freida (Pfeiffer) Frawley. He was a graduate of Whitewater High School. Bob served his country in the United States Army in Korea during the Korean Conflict. On August 22, 1953 he married Louise Mammina at St. Williams Church in Chicago, IL. Bob owned and operated Tri-State Motor Express for 30 years. He also worked as a manager for Dairy Star Ice Cream Emporium in Lincolnwood, IL. He and Louise and their six children lived in Chicago. Bob and Louise moved to Whitewater in 2006. Bob enjoyed woodworking and decorating. He was a member of St. Patrick Catholic Church, Whitewater.
He is survived by his wife, Louise; children Mary (Jim) Kersten, Glenview, IL, John Frawley, Whitewater, Michael (Sheri) Frawley, Mesa, AZ ; daughter-in-law Amy Frawley, Ohio; 13 grandchildren; 3 great-grandchildren. He was preceded in death by his parents; children Thomas, Theresa and Julia Frawley; brothers Raymond Pfeiffer, John H. Frawley; sisters, Margaret Fuhs and Rosebud Truman.
Burial will be held in the Calvary Cemetery in Whitewater, WI.
Nitardy Funeral Home, Whitewater is assisting the family. Online condolences may be given to the family at www.nitardyfuneralhome.com