Editor's Note: The following was provided by the Whitewater Kiwanis Breakfast Club.
Lorrie Koppein, the Lieutenant Governor of Division 4 of the Kiwanis Wisconsin-Upper Michigan District, and Patrick Taylor, President of the Whitewater Kiwanis Breakfast Club, welcomed new members Paige Davis and Kelsey Herold of First Citizens State Bank to the Whitewater Kiwanis Breakfast Club this week. They will serve as Co-Treasurers for the fiscal year, and as officers of Kiwanis.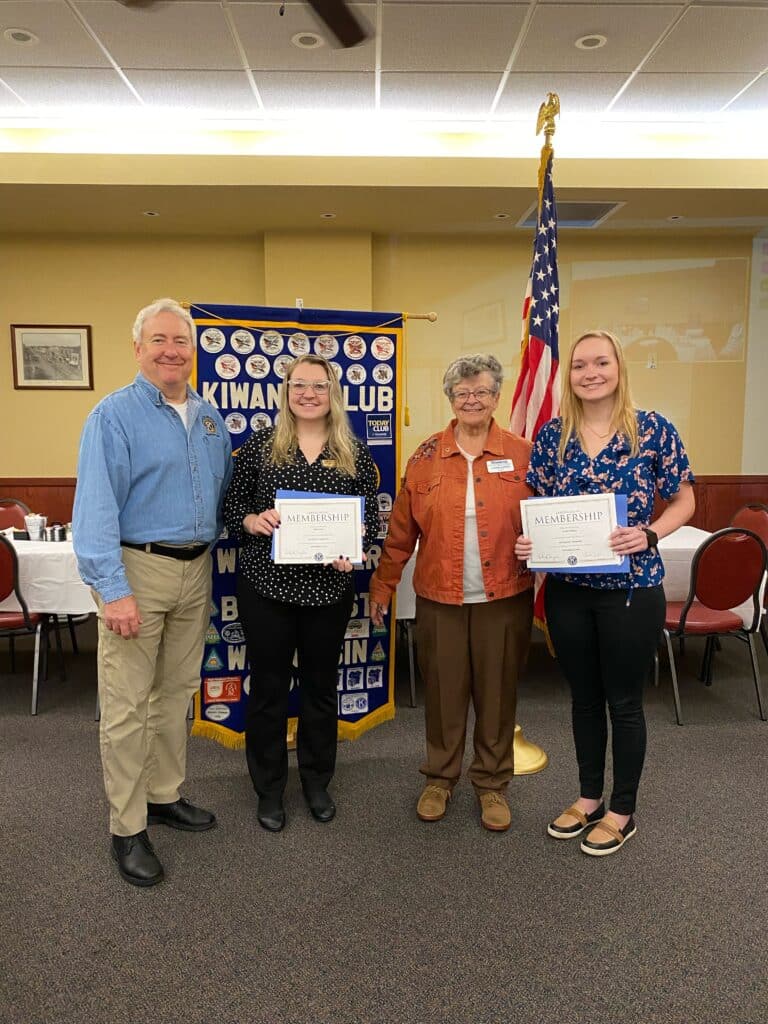 Whitewater Kiwanis is a group of dedicated volunteers who help both children of the Whitewater community and the world, all with 100% of funds raised going directly to youth projects and zero to administrative costs. Over the past five years the club raised funds to make possible the recent installation of the city's first piece of inclusive playground equipment, a We-Go-Round, in Starin Park. Annual donations are also made to provide scholarships for students, as well as support for organizations such as the Whitewater Food Pantry, Bethel House, The Community Space, and the Whitewater Youth Soccer Club.
If you have an interest in helping youth in Whitewater, you can check out Whitewater Kiwanis on Facebook and join our Club by contacting Patrick Taylor at Petaylor.law@gmail.com.
Kiwanis is a global organization of volunteers dedicated to improving
the world one child and one community at a time.