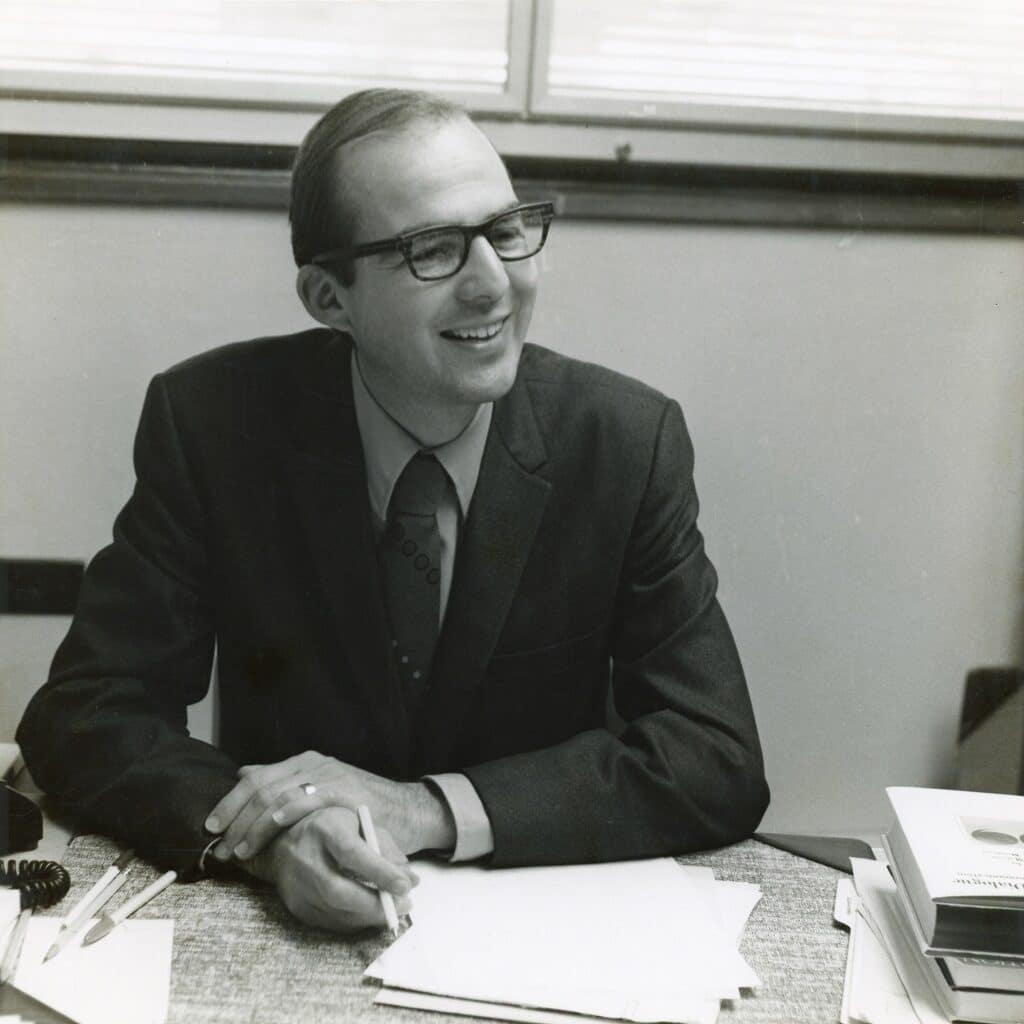 Terry Harlan Ostermeier, 84, passed away at St. Mary's Hospital in Janesville, Wisconsin on November 10, 2021 after a brief illness.
Terry was born on April 15, 1937 in New London, Wisconsin to George and Virginia (Dexter) Ostermeier and graduated New London High School in 1955.
He received his Bachelor of Science in Secondary Education from UW-Oshkosh in 1959 with majors in speech and history, his Master's in speech from Marquette University in 1961, and his Ph.D. in communication from Michigan State University in 1966.
Terry married Arlene Louise Bjorngaard on May 9, 1964 in East Lansing, Michigan. Arlene and Terry moved to Whitewater, Wisconsin in July 1967 where they built a house in the country on a 20-acre woodlot.
Terry taught at Marquette, Michigan State, and State University of New York at Buffalo before moving to Whitewater, where he taught at UW-Whitewater for 33 years and served as Chair of the Communication Department from 1968-1988. He was one of the first professors in the state of Wisconsin to introduce and teach college courses in intercultural communication and an advanced course in listening.
Terry authored the book "A History of Speech at a Wisconsin Public University (Whitewater) 1868-1998," his research was cited in books, and he had articles published in communication journals. Terry received the Wisconsin Communication Association Outstanding College Teaching Award in 1995 and the College of Arts and Communication Research Award in 1998.
Terry was a founding member of the International Listening Association in 1986. He was also a member of the Speech Communication Association, Pi Kappa Delta (forensics honorary), Phi Kappa Phi (education honorary), the Mayflower Society, and Founders and Patriots of America among other organizations.
His hobbies included genealogy, cooking, gardening, and traveling the world with Arlene.
Terry was preceded in death by his wife Arlene, father George, and mother Virginia. He is survived by sons Marc (Elissa Zurbuchen) and Eric (Melanie Burns), granddaughters Brita and Sara Ostermeier, sisters Judi Krablien, Boni Otto, and Kris Seefeldt, brother-in-law Pervin Bjorngaard (Lois), and sister-in-law Eileen Bjorngaard.
Terry was a member of St. Patrick Parish in Whitewater, Wisconsin. Burial will be held in the Church's Calvary Cemetery in Whitewater.
Memorial contributions may be made to the Parkinson's Foundation, 200 Southeast 1st Street, Suite 800, Miami, FL 33131 (www.parkinson.org).
Nitardy Funeral Home is assisting the family with arrangements.