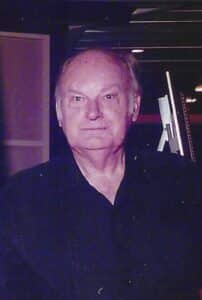 Edwin Earl Thele of Whitewater, Wisconsin, passed away peacefully at Fairhaven on July 29, 2022 with his loved ones at his side.
Ed was born on March 5, 1928 in Ponca City, Oklahoma, the son of Herman and Margetta Thele. After completing high school, Ed enlisted in the military and served in the US Army during World War II, stationed in Germany. It was there that he met the love of his life, Elizabeth. They were married on September 21, 1948. After completing his military service, Ed returned to Oklahoma, where he earned both a Bachelor's and a Master's Degree in Accounting from Oklahoma State University.
Ed went on to pursue a career as an Accounting Professor, teaching at universities in Oklahoma, Missouri and Arkansas before making a permanent move to the University of Wisconsin-Whitewater. After several years of teaching, Ed's career path led him to become the Assistant Dean of the School of Business and Economics.
Over the years, Ed was involved in numerous organizations and community activities. He was a member of the First English Lutheran Church, served as Commander of the VFW and was active in Kiwanis and The American Legion. He was also a member of the Accounting and Management Associations, ROTC representative for UW-Whitewater, Advisor to the Delta Sigma PI Business Fraternity and served Meals on Wheels.
Ed enjoyed several hobbies in his free time. He was a talented woodcarver and loved to travel (especially cruising). He also liked to garden, read, bake, refurbish clocks and spend time outdoors.
He is survived by his daughter Cathy (Glen) Strum, his brother Robert Thele, his sisters Emma Oswalt and Margaret (Robert) Romer, as well as many nieces and nephews. He was a great husband, father, brother, uncle and friend and will be dearly missed.
A memorial service in Ed's honor will be held on Monday, October 10th at 11:30 a.m. at the First English Lutheran Church in Whitewater. Visitation will begin at 10:30 a.m. until the time of service. Interment will be at Hillside Cemetery following the service.
…