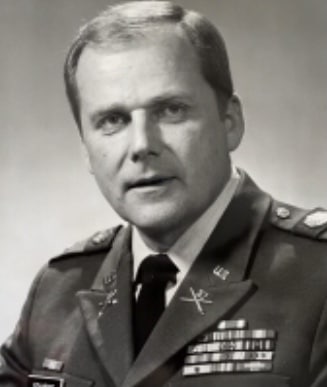 Charles Scharine
Jan 20, 1935 – Sept. 19, 2021
Charles F. Scharine (Charlie), 86, of rural Whitewater WI, passed away peacefully at Agrace Hospice on September 19, 2021, after an extended illness at home.
Funeral services will be held at 3:00 PM on Sunday, September 26 at Rock Prairie Presbyterian Church with Pastor Gail Monsma officiating. Visitation will be at the church starting at 1:00 PM. Burial with military honors will follow the service at Johnstown cemetery. Light refreshments will be served at the church following the interment. Masks are required for the indoor portion of the service. Arrangements are by Henke-Clarson Funeral Home.
Charlie was born to Albert and Charlotte Scharine in 1935. A graduate of Whitewater City High School class of 1953, he was joined in marriage with Shirley (Ellsworth) Scharine on July 14, 1956. Charlie started the family business (CS Mechanized Choring) in 1962, with dairy equipment sales and service. In the 1970s, he started the grain division and in 1987 General Motors sought out Charlie to design and manufacture custom carts. From that, Scharine's Custom Fabrication division was born, with the entire company rebranded as The Scharine Group. The Scharine Group is now headed by Charlie's three sons.
Charlie also enjoyed a very successful military career. He joined the Wisconsin Army National Guard in 1953 along with fellow members of Whitewater City High football team. He served on active duty during the 1961-62 Berlin Crisis with the 32nd Infantry Division at Fort Lewis, Washington. His military education included the Jungle Warfare School at Fort Sherman, Panama Canal Zone, Infantry Officer Orientation Course; and Command and General Staff College. Brig. Gen. Charles F Scharine (ret.) was commander of the 57th Field Artillery Brigade, instrumental in saving the brigade from deactivation in the early 1980s. Commanding the 32nd Infantry Brigade, he mobilized a full brigade of soldiers and equipment for deployment to Germany in the REFORGER 1986 exercises. After retirement, Gen. Scharine remained active in community and military associations, especially as long-time leader of the 32nd Red Arrow Infantry Division/Brigade Old Timers Club. His military awards include the Legion of Merit, the Meritorious Service Medal with oak leaf cluster, and the Army Commendation Medal with oak leaf cluster. Charlie's great loves included his family, his country, and gardening. He was also famous for his cinnamon rolls and Sunday morning fellowship cookies.
Charles is survived by his wife Shirley; three daughters, April (Michael) Cochran, Shelby Keefe and Therese (Scott) Woodruff; and three sons, Blake (Kim) Scharine, Jason (Stephanie) Scharine and Marcus (Shelly) Scharine. He is also survived by two sisters Genevieve Thompson and Ellie Borchert, 9 grandchildren (Jade Cochran, Kaleb and Noah Keefe, Skyler Woodruff, Brittney Scharine, Raven and Robyn King, Morgan and Mallory Scharine) and 1 great grandchild (Zoey Gross).
The family wishes to thank the caring staff of Agrace Hospice and Assisting Hands Home Care for their kindness and skilled assistance. In lieu of flowers, contributions can be made to the Wisconsin National Guard Foundation Inc., 2400 Wright Street, Room 151, Madison WI 53704.
Online condolences can be made at henkeclarson.com.