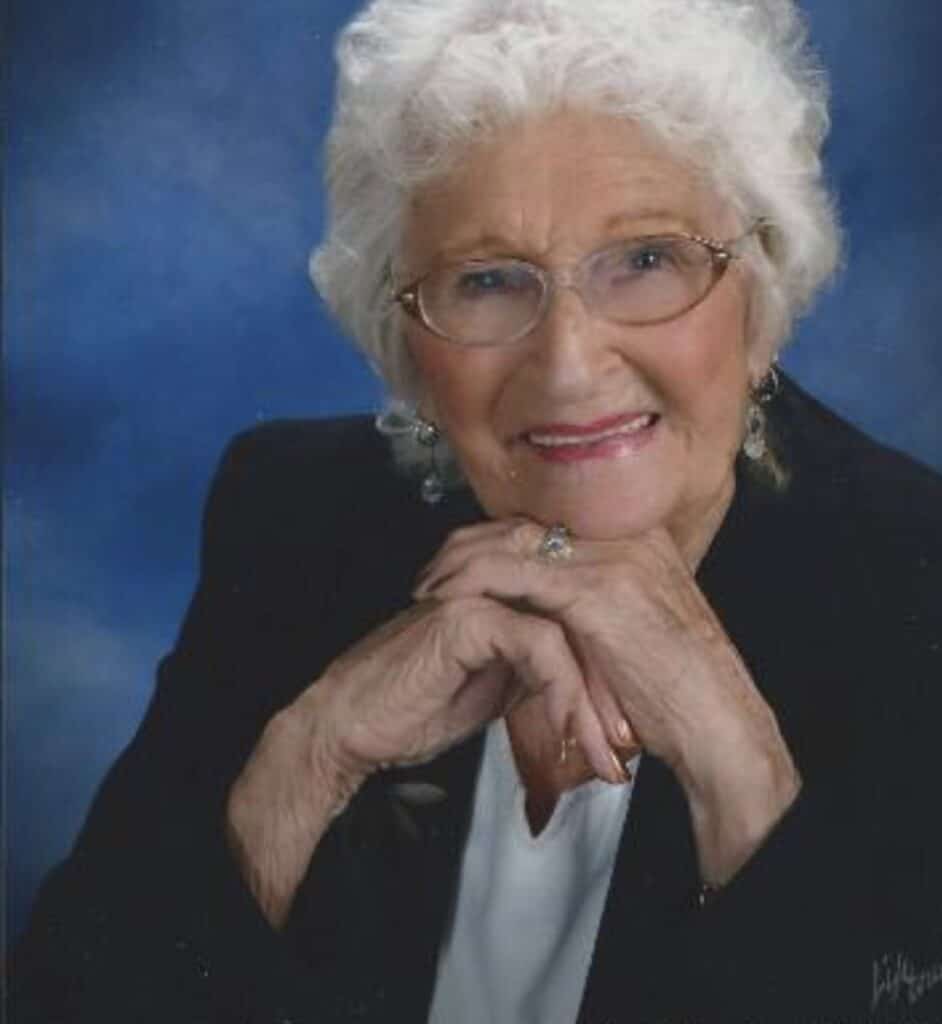 Carolyn Stroupe, 96, of Whitewater, Wisconsin, passed away peacefully on Wednesday morning, July 27, 2022, at Agrace Hospice in Madison, Wisconsin.
Carolyn was born January 9, 1926, in Buck Creek, Indiana, the daughter of Frank and Eva Pearson. She graduated from high school in Monticello, Indiana, and in her younger years spent many a summer day and evening at Indiana Beach dancing to big name bands of the era. Carolyn had a lovely singing voice and often sang in high school programs and for church on Sunday.
Carolyn always identified herself as a farm girl and loved the rural life, living in the country, growing flowers and vegetables, adopting stray critters that wandered onto the farm, and doing the work that needed to be done. She loved to be busy and worked hard on the farm. She found satisfaction in fixing things and decorating her home with an artistic touch that she came by naturally. Even though, for a time, she lived in a condo in Florida she found herself coming back home in her later years to the rural area she loved in Whitewater. She lived a long full life and enjoyed traveling but was just as content to curl up in the evening at home with her devoted cat, Pfeffy.
She was preceded in death by her parents and her only brother, J Frank Pearson. Pfeffy has also returned to her 'rainbow' home and was hopefully there to greet Carolyn as she made her journey to her heavenly home.
Surviving are her former husband and lifelong friend, David Stroupe, of Whitewater, Wi.; her children by a previous marriage, Larry Joe (Kay) Wall of Watertown, Wi.; Linda Wall Walcher of Freeburg, Illinois; Jack (Jeanne) Wall of Strawberry, Arizona; seven grandchildren; fourteen great-grandchildren; and five great-great grandchildren.
The family would like to thank the staff at Mulberry Glen Senior Living and Agrace Hospice for their kind and compassionate care.
A memorial service will be held Wednesday, August 17, 2022, at 12:00 P.M. at the First United Methodist Church, 145 S. Prairie Street, Whitewater. Visitation will take place from 11:00 A.M. until the time of the service. Inurnment will be private.