By Jeff Angileri
Executive Director, University Marketing & Communications
UW-Whitewater
Update 3/18/23 @ 10:50 a.m. – UW-W Men's Wheelchair Basketball fell to Auburn by 68-64 on Saturday morning, ending their chance to place third in the championship.
Update 3/17/23 @ 9:20 p.m. – UW-W beat the Missouri Tigers 71-52 in a consolation bracket game on Friday. Next up is a game vs. on Saturday at 8:00 a.m. vs. the Auburn Tigers. If UW-W wins that game they'll play for third place at noon on Saturday.
Update: 3/16/23 @ 10:15 p.m. – After winning their first game by 105-21 vs. Eastern Washington University, the Warhawks (#6) fell to Illinois (#3) by 57-45. UW-W will next play in a consolation game vs. Edinboro on Friday at 4:00 p.m.
The finest wheelchair basketball athletes from around the nation will travel to the University of Wisconsin-Whitewater on March 16-18 for the National Wheelchair Basketball Association men's intercollegiate championships.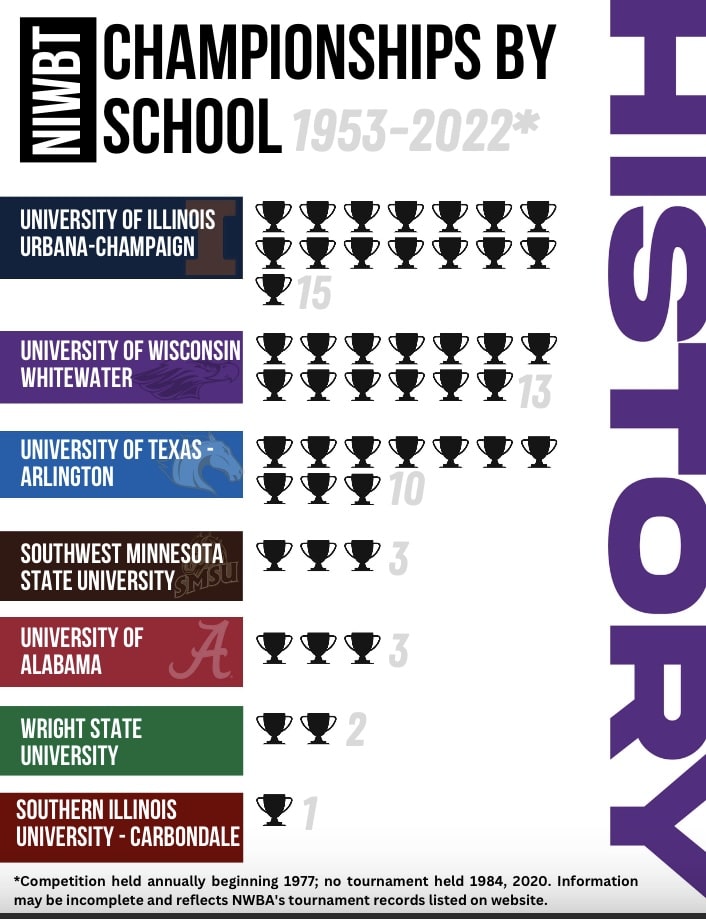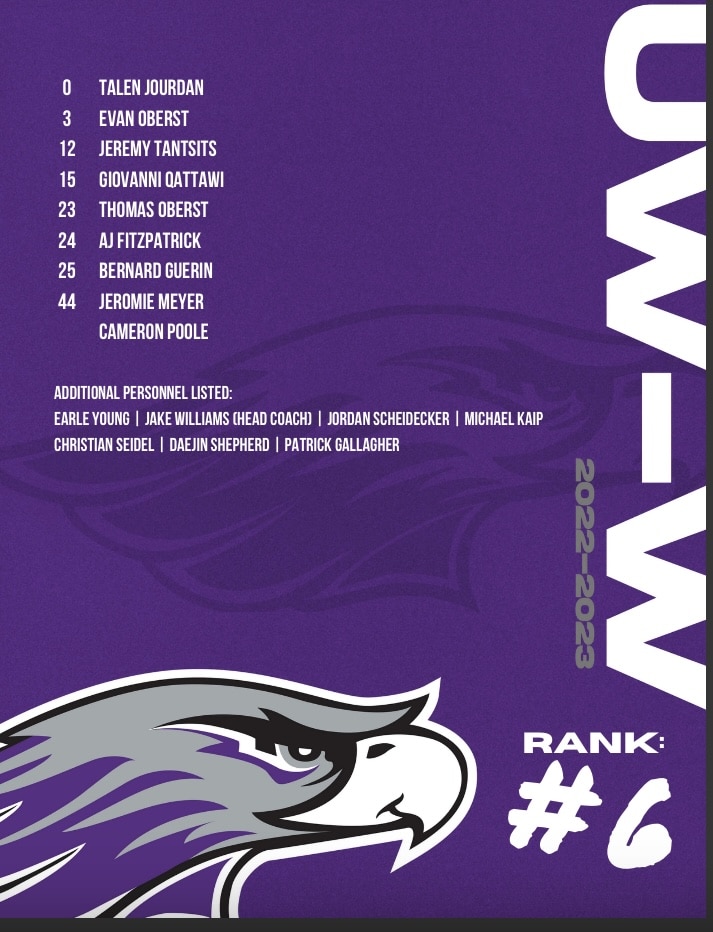 Eleven universities will participate: UW-Whitewater: University of Alabama, University of Arizona, Auburn University, City University of New York, Eastern Washington University, Edinboro University of Pennsylvania, University of Illinois, University of Missouri, Southwest Minnesota State University, and University of Texas-Arlington.
"UW-Whitewater is proud to partner with the National Wheelchair Basketball Association to host the men's collegiate championships," said Corey King, chancellor. "Hosting such a prestigious event builds upon our legacy as an institution of excellence in adaptive learning, engagement and athletics. On behalf of everyone at the university and in the Whitewater community, the Warhawk family sincerely welcomes you and we hope you enjoy the games!"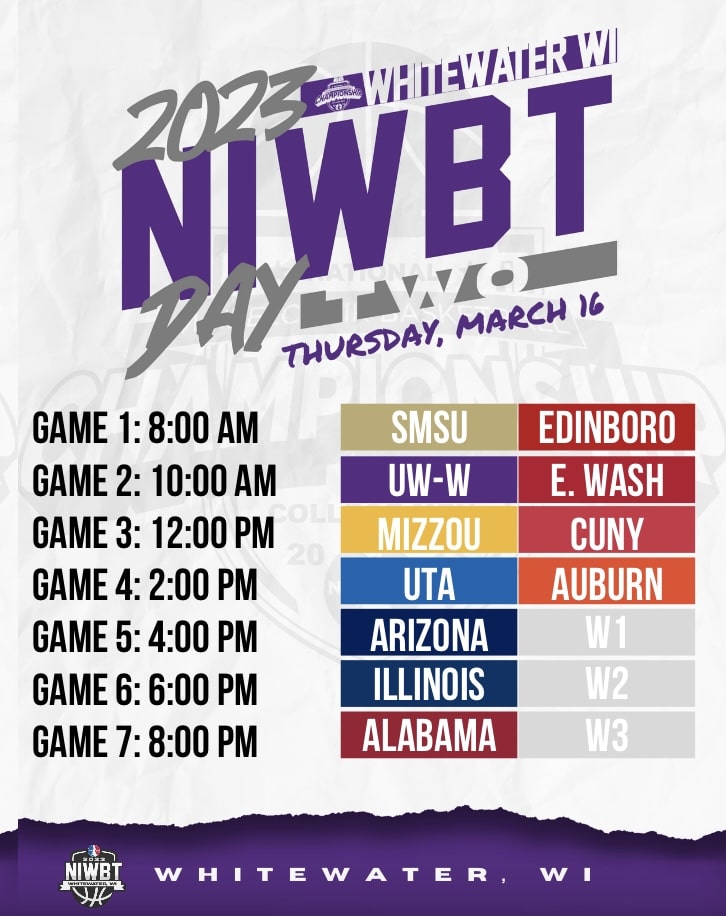 All games will take place in Kachel Gym in the Williams Center. Admission is free and complimentary parking is available in lots 11 and 24. Donations to support UW-Whitewater's wheelchair athletics program are greatly appreciated.
For those unable to cheer on the teams in person, games will be livestreamed by UWW-TV.
"There is a tremendous amount of pride in hosting the national tournament on our home court," said Jake Williams, men's head coach and two-time Paralympic gold medalist. "Our athletes work extremely hard to be at the top of their game and this competition is sure to be exciting. We've always had incredible fan support from Warhawks across the region and we look forward to having a good crowd to cheer on the teams as they compete for the national title."
The UW-Whitewater men's and women's wheelchair basketball teams have won 13 national championships and 3 national championships, respectively, and produced numerous Paralympic athletes and medalists.