Whitewater has a rich tradition of giving from within our community that ensures that we all have opportunities for happiness and success. The Whitewater Community Foundation (WCF) invites you to join us by investing in Whitewater. Our mission, "to enhance the quality of life in the Whitewater area through educational, cultural, charitable or benevolent expenditures," depends on the generosity of people like you. 
In 2018, the Foundation and the Whitewater Unified School District were honored to receive a $100,000 endowment from Kikkoman Foods Foundation, Inc. establishing a fund within the WCF to provide scholarships for students graduating from Whitewater High School. To thank the Kikkoman Foods Foundation, our Board of Directors has committed to raise matching funds, and we are asking you to be a part of that.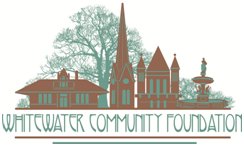 A gift from you by December 31st, 2019 can provide necessary funding to ensure that the WCF can continue its original mission to award scholarships to graduating students from Whitewater High School. Through Community Action Grants given twice a year, WCF supports programs such as Lakeview School providing students with PE equipment, Trailhead Perspectives offering an SEL based summer school program, WALCO Bookworms providing sets of books for children, and Washington School which provided ukuleles to students for imitation, exploration and improvisation learning.
To donate, simply send a check made payable to Whitewater Community Foundation at P.O. Box 428, Whitewater, WI 53190, or donate online at www.whitewatercommunityfoundation.org by clicking the "Donate" button. You may donate to our General Fund or, if you prefer, you will have an opportunity to choose a designation for your gift by selecting a specific category or focus area that you are passionate about. For tax purposes, the Foundation is a 501(c)(3) organization. The Foundation asks permission to announce your generous donation in future annual reports. If you prefer to remain anonymous, please state your preference with the donation. For more information, contact info@whitewatercommunityfoundation.org.
Thank you for considering the Foundation as a part of your charitable giving for 2019.
Contact:
Bonnie Miller
whitewatercommunityfoundation.org
262-458-4088