Editor's Note: The following was submitted by Kiwanis Whitewater Breakfast Club.
One week ago, Kiwanians Patrick Taylor, Steve Ryan, Lynn Binnie, Al Stanek, Rosalinda Martinez and Marjorie Stoneman picked up garbage on Highway 12 near La Grange as part of the Adopt-A-Highway Program via the Whitewater Kiwanis Breakfast Club.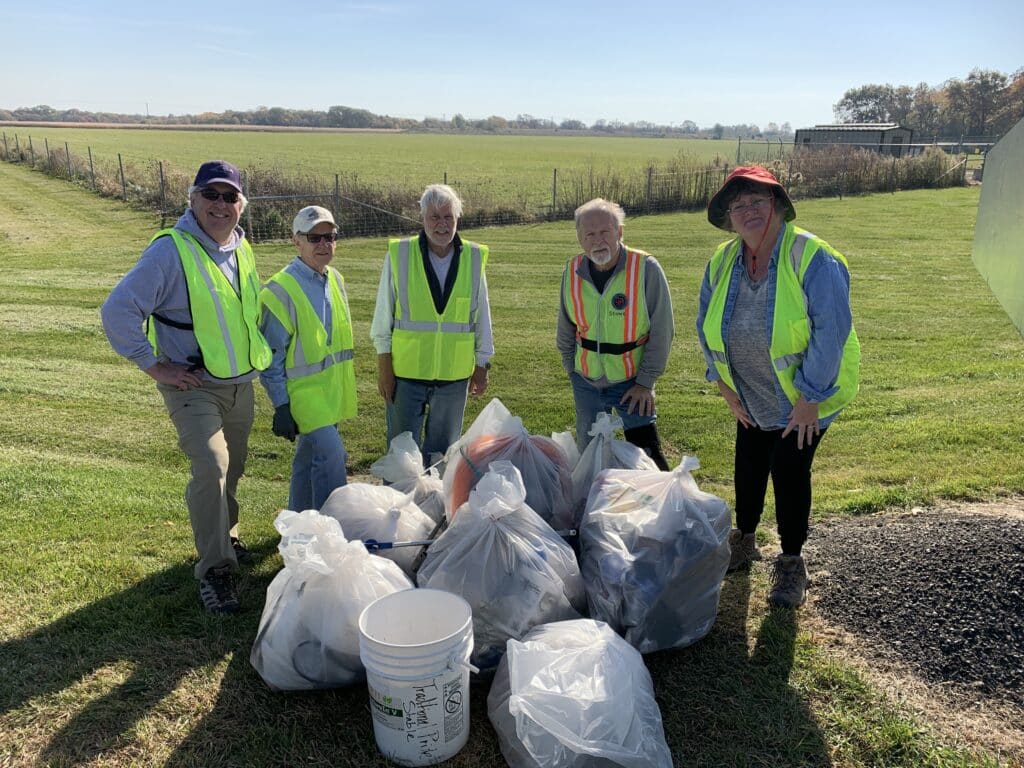 Whitewater Kiwanis is a group of dedicated volunteers who help both children of the Whitewater community and the world. Over the past five years the club raised funds to make possible the recent installation of the city's first piece of inclusive playground equipment, a We-Go-Round, in Starin Park. Annual donations are also made to provide shoes and winter clothes for students, as well as support for organizations such as the Whitewater Food Pantry, Bethel House, The Community Space, and the Whitewater Youth Soccer Club.
If you have an interest in helping youth in Whitewater, you can check out Whitewater Kiwanis on Facebook and join our Club by contacting Patrick Taylor at Petaylor.law@gmail.com.
Kiwanis is a global organization of volunteers dedicated to improving the world one child and one community at a time.