Ismael "Mike" Aranda, 22, Whitewater passed away on November 24, 2019.
Mike was born on October 26, 1997 in Fort Atkinson to Martin and Maria Antonia (Villegas) Aranda. He graduated from Whitewater High School.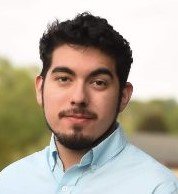 Mike was very respectful and hardworking, and family and friends were very important to him. He liked working on cars and worked at Basin Precision Machining, which he enjoyed a great deal. He had plans for his future and was getting ready to buy a house. Everyone around him loved him a lot. He was a very good man.
Mike is survived by his parents,Martin Aranda and Maria Villegas; two sisters; Brenda and Marisol; brother-in-law, Rosember; niece, Isabel; and two nephew, Gabriel and Leonardo.
A Mass of Christian Burial will be held on Friday, November 29, 2019 at 11:00am at St. Patrick Catholic Church, 1225 W. Main St. Whitewater, WI 53190. A visitation will be held at the church on Friday from 9:00am until the time of the service. Burial will be in the Calvary Cemetery in Whitewater.
Nitardy Funeral Home is assisting the family.