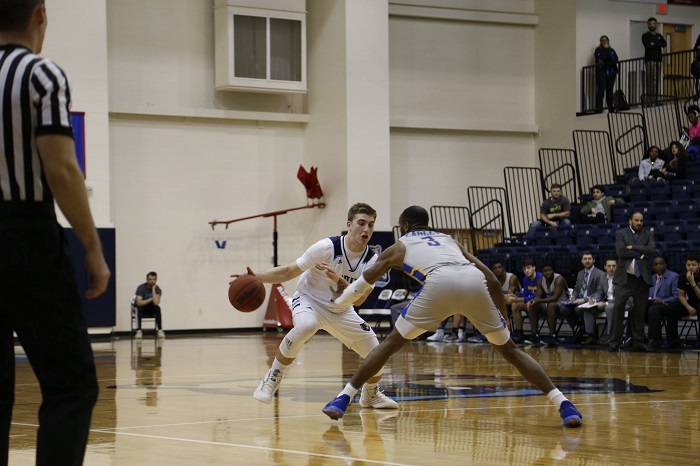 Former Whippet Daniel Fuller was recently voted to the All-Freshman Team by the coaches of the NCCAA DII South Region. Injuries and other personnel issues opened the door for Daniel to make the team right before the season started and caused the team to get off to a slow start. Midway through the season Daniel cracked the starting lineup and was a key contributor to the Bruins finishing 7-1 in their regional play.  Fuller averaged 8.3 points per game while shooting an impressive 43% from beyond the arc.
"I'm very happy for Daniel to receive this recognition from the coaches in our region," Bruins men's basketball head coach Burton Uwarow said. "He works hard and does things the right way while always looking to improve. We wouldn't be where we are this season without him and the impact he has had on our team this year."
For more visit the Bob Jones University announcement here.