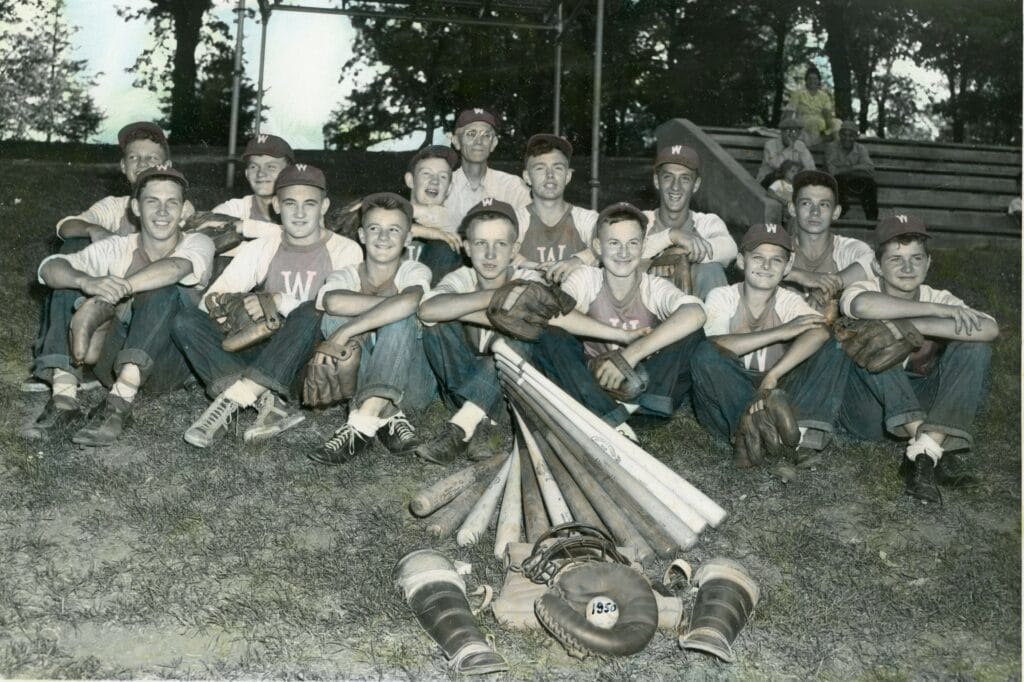 It's time again for #FlashbackFriday with the Whitewater Historical Society!

This week's image features the 1950 Whitewater Sandlot Tri-County Champion Baseball Team. The team was part of the Kachel's Kids Baseball organization run by Clarence (back row) and Mae Kachel.
Front row: J. Collins, G. Congdon, N. Schneider, E. Sweno, R. Douglas, D. Fisher, & E. Koszyczarek.
Second row: H. Kraus, J. Suby, R. Smith, W. Peterson, W. Splitter, & J. Marshall.

Join us next week with more from the Whitewater Historical Society collections!
(0018P, Whitewater Historical Society)
The Whitewater Historical Society collects, preserves, and interprets the history of Whitewater and the surrounding area. Be sure to join us next week for more from the Society's collections. Please "like" us on Facebook, and check out our website at whitewaterhistoricalsociety.org!​