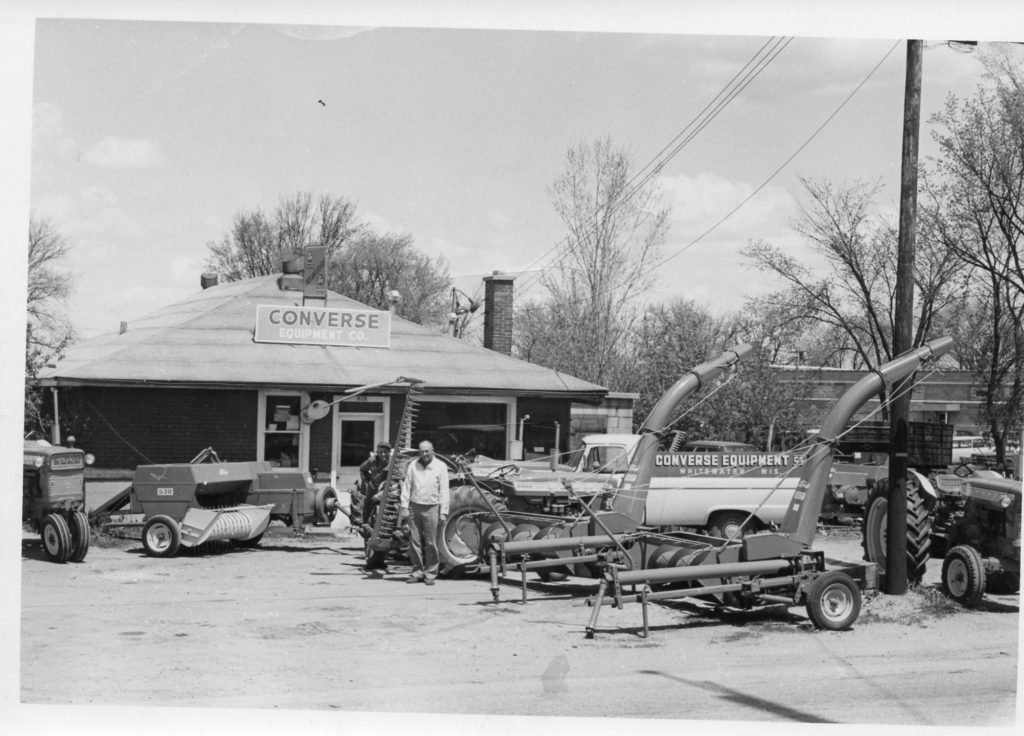 It's time again for #FlashbackFriday with the Whitewater Historical Society!

This week's photo from probably sometime in the 1960s features a local business from the past: Converse Equipment Company. Located on East Milwaukee Street, Allen Converse purchased the Ford tractor and farming implement dealership from Les Engel in 1957. April is prime time for local farmers to begin prepping and planting their fields, meaning that the Converses' shop would've seen many farmers looking to repair and purchase farming equipment.
Join us next week for more from the Whitewater Historical Society collections!
(5119P, Whitewater Historical Society) ​
The Whitewater Historical Society collects, preserves, and interprets the history of Whitewater and the surrounding area. Be sure to join us next week for more from the Society's collections. Please "like" us on Facebook, and check out our website at whitewaterhistoricalsociety.org!​