The UW-W Community Engagement Center in Whitewater brings you another WebEx Event, "Dealing with Anxiety During These Stressful Times," on July 10, from 12:00-12:45 p.m. This may also be available in Spanish at a future time if there is an interest.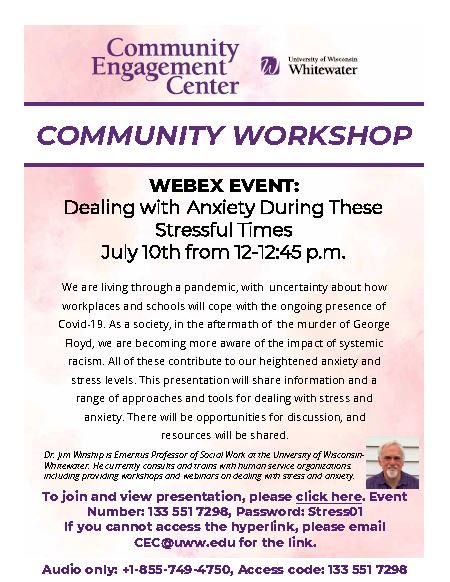 To join and view presentation, please click here. Event Number: 133 551 7298, Password: Stress01
Audio only: +1-855-749-4750, Access code: 133 551 7298
Please note that if anyone has issues with the hyperlink, or would like a calendar invite, please email CEC@uww.edu for the direct link.