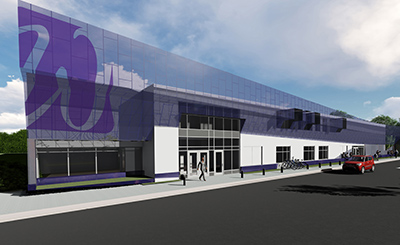 UW-Whitewater's new Community Engagement Center is open and hosting events including meetings and seminars. A grand opening of the Community Engagement Center will be held in the spring 2020.
The 52,000-square-foot building is located at 1260 Main St., about four blocks west of campus. A vibrant, modern and flexible space, the Community Engagement Center moves several university services to one location that provides easy access for clients and showcases the dynamic work carried out by the university in our community.
The building offers ample space for co-working where students, faculty, staff and community members can work individually or together on projects. There is outdoor meeting space as well.
Gina Elmore, who also serves as a development coordinator for the Office of Human Resources and Diversity, will manage the Community Engagement Center. She can be reached at elmoreg@uww.edu or 262-472-1219.
The Community Engagement Center website is available here .