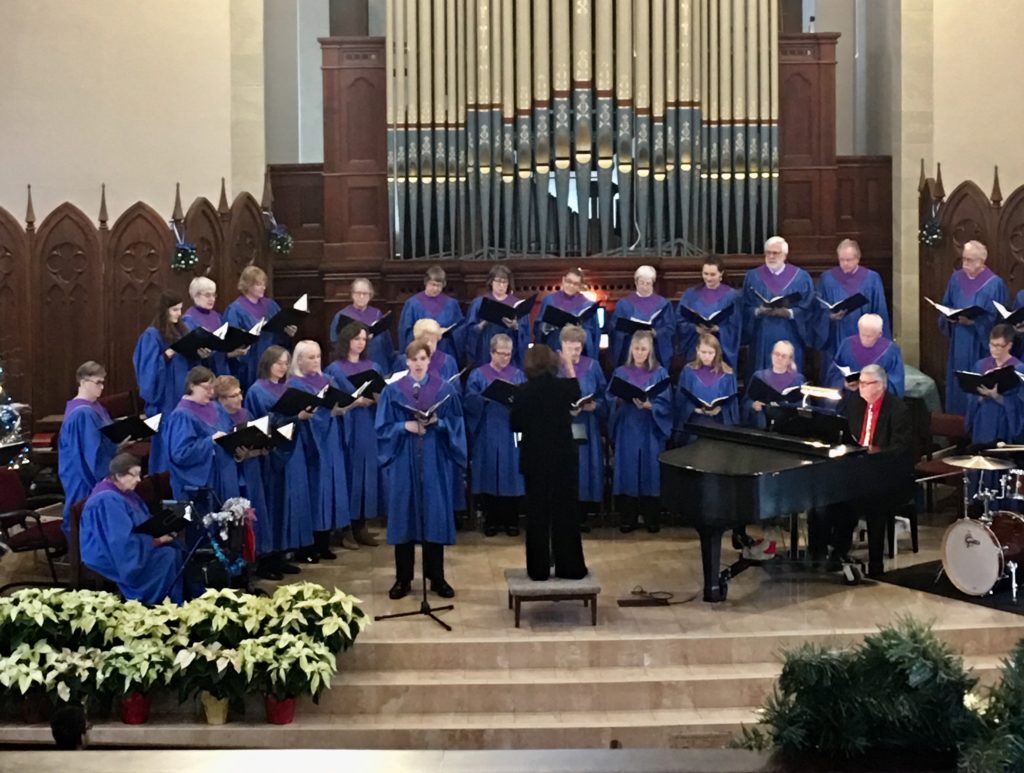 The Whitewater Area Regional Ministries of the United Methodist Church and
friends will be presenting their Christmas Cantata, "Holy Light," this
Sunday, December 8 at 10 a.m. and 4 p.m.  The cantata, arranged by Robert
A. Hobby, will be presented at the First United Methodist Church, 145 S. Prairie Street in
Whitewater.  This beautiful service of traditional carols and narration
will be accompanied by brass and percussion from UW-W, and James Athas
on organ and piano.  Featured soloists are: Barb Athas, Mary Baas, Jen
Crone, Nathan Roley, Barb Taylor and Kim Taylor.  There is also a featured host of
children's voices on two selections.  Narrators are The Rev. Susan
Bresser and The Rev. Phil Blackwell.  This festive group is directed by
Christine Hayes.  The performances are free of charge.