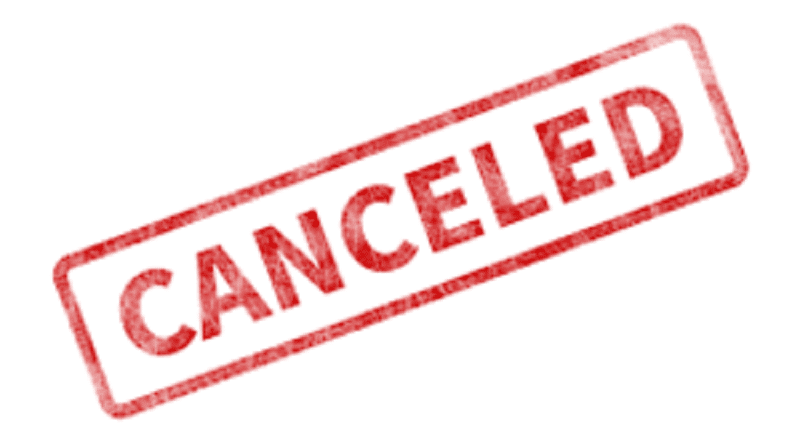 The Whitewater Arts Alliance's Cultural Arts Center on 402 West Main St. in Whitewater will be closed through the end of April for the health and safety of all of our volunteers and visitors.  The Board of Directors will provide information about future shows as the information becomes available.  WAA President Megan Matthews said,  "We want to make sure that everyone stays safe and healthy. Please know that we will keep in touch about our future hours. Take care all." 

The SweetSpot Cafe and Bakeshop are closed through April 6. Gift card sales will be available.
The UW-W/Community Optimist Club has cancelled the annual Easter Egg Hunt originally scheduled for April 4th. The hunt will NOT be rescheduled this year.

Whitewater Historical Society's "Whitewater Collects," scheduled for 3/21, has been postponed, hopefully to be rescheduled in the fall.
UW-W has canceled all events beginning Sat., 3/14 through at least Friday, April 17 with limited exceptions from deans, vice chancellors, and the athletic director. The Wisconsin Intercollegiate Athletic Conference (WIAC) announced on 3/16 they're cancelling their spring sports season. … In addition, the WIAC announced they are suspending any and all athletically-related activities, and all in-person athletic recruiting activities indefinitely.
The Young Auditorium has also canceled all events beginning Sat, 3/14 through at least Friday, April 17: The BFG (3/15), Drum TAO 2020 (3/18), Emi Sunshine (4/3), and Reduced Shakespeare Company – The Complete History of Comedy (4/17). "Online sales for An American in Paris will remain active, and we anticipate presenting that show, as scheduled, on May 3. Patrons who have purchased tickets for any of the cancelled shows will be offered a gift certificate that may be applied to An American in Paris or any show of their choice in the upcoming 2020-2021 season. A Young Auditorium staff member will personally reach out to patrons by phone to discuss options."
Fairhaven indicates: "To prevent the spread of Coronavirus (COVID-19) within our community, Fairhaven has now gone to a no visitors status. We do this for the protection of those most vulnerable to the virus and appreciate the understanding of our residents, their families and our community." (3/12/20)
Congregational Church UCC: Closed until April 6th. "The Congregational UCC is actively exploring how we can connect differently – online and beyond – to bring our community together in meaningful ways that foster hope and reassurance while our doors are closed until April 6th."
First United Methodist Church: Our worship services for 3/15 are cancelled; however, you can still worship with us in this way:  At 10 a.m., Pastor Susan Bresser will be going live on Facebook. We'll have music, scripture, prayers, and a message. Though it will be an abbreviated service, it will allow continuity for our Lenten journey.  You will be able to find an audio-recording of the worship service on the FUMC website after the service is over. University Free Lunch and WeCare have been suspended until classes resume at UW-W. The following programs have been canceled for the week of 3/15: Messy Church, Sunday School, Prime Time, Breakfast Club, Wednesday Morning Bible Study, Choir Rehearsal, Confirmation, Middle School Youth Group, Promise Point, Team Jesus Drumming.
First English Lutheran Church (Updated 3/17): "Out of concern for the most vulnerable among us during the coronavirus pandemic, we have cancelled worship services, meetings, and events through April 13. Please take this time to pray, to read Scripture, and to connect with others, especially older people or those most isolated, with cards, phone calls, text messages, e-mails, and other media. God is with us! God is with you!

St. Patrick Catholic Church: Due to the suspension of classes at UW-W, there will be no more Mass at 7:00 p.m. on Sunday nights for the rest of the semester effective immediately. The rest of the weekend Mass schedule will remain the same. Religious Education classes and Youth Group are cancelled now through April 5th.
Ecumenical Lenten Lunches have been canceled.
Donkey Basketball scheduled by Whitewater FFA for Thursday, 3/19 is canceled.
League of Women Voters meeting scheduled for 3/19 is canceled.
UW-W Students: Warhawk Pantry will not be open during our normal hours next week but will be available by appointment now and during break, as we are aware that students may still be in need of the items offered at the pantry during this time. Please email foodpantry@uww.edu or call Fabiola Aranda at 262-472-1757 to make an appointment with us if you do need to use the pantry during that time.In the meantime, we will also be restocking the Little Free Pantry located in the vestibule on the loading dock side of Drumlin. That vestibule is open 24/7 and will continue to be available to you regardless of school closure. You can find canned food items, various hygiene products, and other snacks so please don't hesitate to use that whenever you may need it.
VITA Clinic for tax filing assistance: Due to changes to the UW-Whitewater Spring Break and on-campus class schedules, the remaining VITA Clinic dates have been canceled. If taxpayers would like assistance filing an extension or have other questions, they can contact the VITA Site Coordinator at vita@uww.edu or 262-472-5449.
Whitewater Unified School District: All field trips and events involving non-Whitewater schools are cancelled starting Saturday, March 14. Schools are closed beginning Mon., March 16. Classes are expected to resume on April 6.
Whitewater Aquatic & Fitness Center: Closed effective Mon., March 16 until further notice.
Whitewater Grocery Co. – March Idea Party scheduled for 3/19 is cancelled.
The Storm Spotter Training 2020, which was scheduled for Wednesday, April 1st at the UW-W Campus Engagement Center, has been cancelled per Whitewater Emergency Management.
Irvin L. Young Library: The library will be closed until further notice as of 8:30 p.m. on Mon., 3/16. All library programs have been canceled through April 17. The next Whitewater Library Memory Cafe, scheduled for 4/13, is cancelled. At this time, the May Cafe is still scheduled. We will determine if it will be cancelled based on CDC guidelines issued at that time.
Seniors in the Park: "With concern for the safety of our older adult population, the Seniors in the Park programs, classes, activities, trips and services at the Starin Park Community Building and offsite venues, are canceled for an indefinite period of time due to the coronavirus outbreak. Updated information will be posted on the City Website, Facebook and Instagram sites, as well as, the Whitewater Banner. We will keep monitoring the situation and keep you informed of changes. Thanks for your patience and understanding."
St. Johns Masonic Lodge: "In following orders from our Grand Master, we will suspend all lodge meetings and events until further notice due to the Coronavirus outbreak."
Kiwanis: Whitewater Kiwanis Breakfast Club has cancelled its March 31st meeting.