The Boys' Swim Team traveled to Burlington on Tuesday, January 11th, to compete in a Triangular against Burlington and Edgerton/Evansville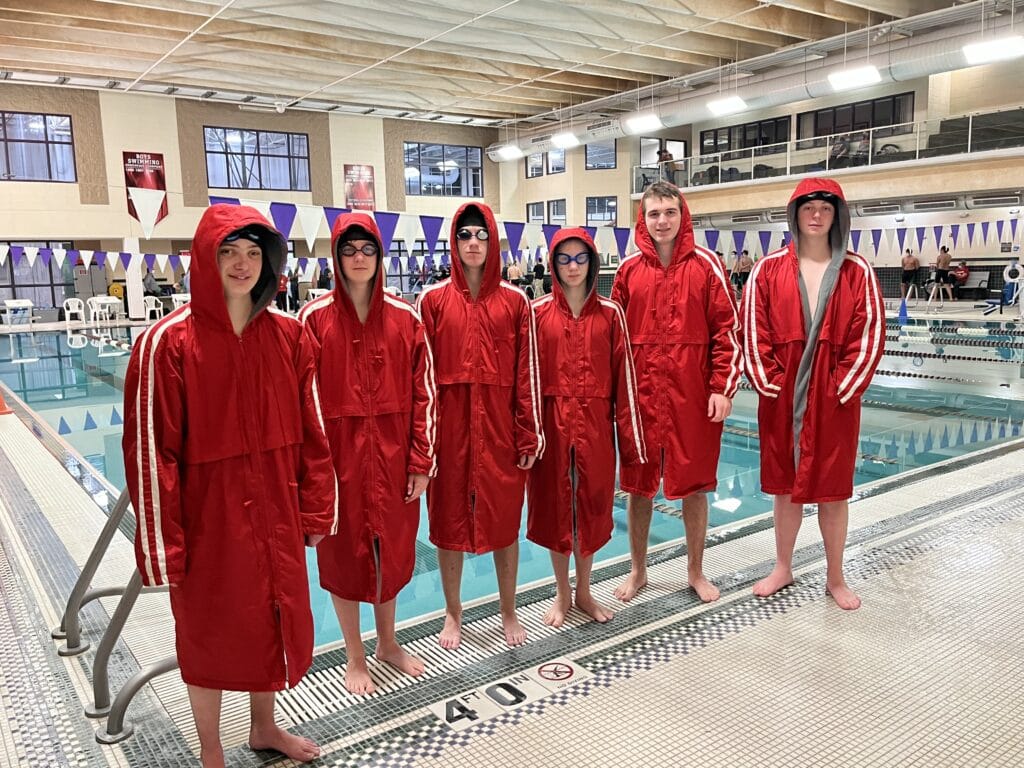 Some highlights of the meet are:
Tyler Arnett took on the 200 IM for the first time this season and had a nice swim, going a 2:33.21.
Jack Hefty competed in new race this season, taking on the 100 Fly, going a 1:13.61
Zach Tomomitsu had a nice 50 Free time, going a 37.27.
Andrew O'Toole has made significant improvement in the 200 Freestyle since his very first meet, dropping nearly 30 seconds!
Casey Schilling and Miles Nickelsburg continue to drop time in the 100 Backstroke, both going season best times.
Jack Hefty improves his time in 100 Breaststroke, going a 1:26.23.
Casey Schilling had a nice 50 Freestyle Relay split, even after his goggles fell off.
The Whippet Swimmers will be back in action on Tuesday, January 25th, for their last conference dual meet against Badger, at home, starting at 5:30 p.m.
Article and Photo Submitted by Sarah Reynolds
Whitewater High School Co-Head Swim Coach
sreynolds@wwusd.org