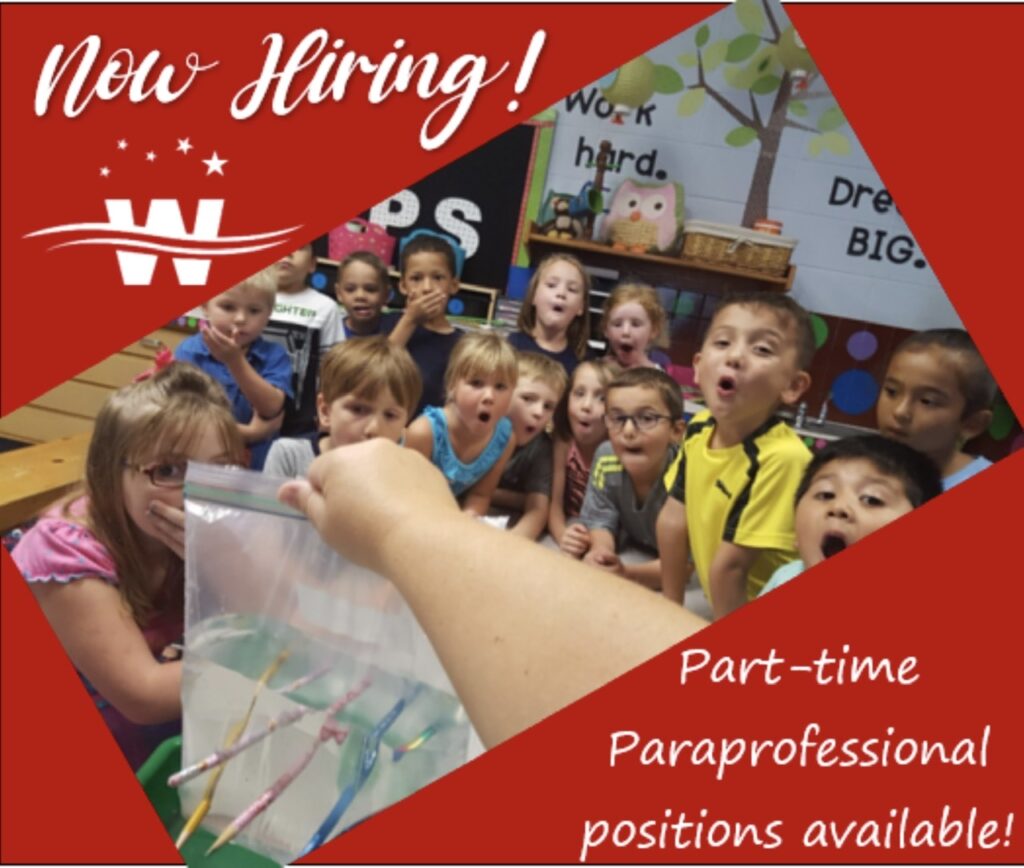 Special People Needed for Special Education Help
The Whitewater Unified School District (WWUSD) is looking to hire several special education paraprofessionals for the coming year to work at Washington Elementary School, Lincoln Elementary School, and Whitewater Middle School. The part-time positions will be 5.5 hours per day Monday through Friday on days when school is in session.
Qualified candidates should have the ability to work effectively with small groups of children and be able to work collaboratively with teachers and other professional staff. They will be asked to prepare supplementary materials at the teacher's direction and must be able to communicate with parents with respect and confidentiality.
Preference will be given to candidates that have a minimum of two years of education at an institution of higher education, an equivalent background, or training and experience. Experience with children in a special education environment and Spanish speaking skills are a plus. Applications will begin to be reviewed immediately upon submission.
Interested applicants should reply with a resume, cover letter and a response to some standard questions supplied at the positions listed under "Join Our Team" on the WWUSD website (www.wwusd.org). Positions will begin work on August 23 and pay will be $15.08 depending on qualifications.
Information on how to apply is available on the WWUSD website or by contacting lheim@wwusd.org.
Further information is available at https:// wecan.education.wisc.edu/#/Vacancy/114204