Congratulations are in order to both Whitewater State Farm and Whitewater Ketterhagen Motors 10u Baseball Teams. Quad County North Division All-Star Game selections are in, and Whitewater has six players starting (Ty Bucholtz, Tristen Kolb, Caleb Jagodzinski, Emmett Spear, Marcus Roselle, Archie Briggs), 2 reserves (Evan Jagodzinski, Blake Robb) and a player coach (Jessie DeMarasse) selected to represent the North vs South Saturday, June 29th, in East Troy. The Whitewater State Farm coaching staff, Ray Bucholtz, Eric Cutshall, and Jen Hutchison, were selected to coach the South All-Stars.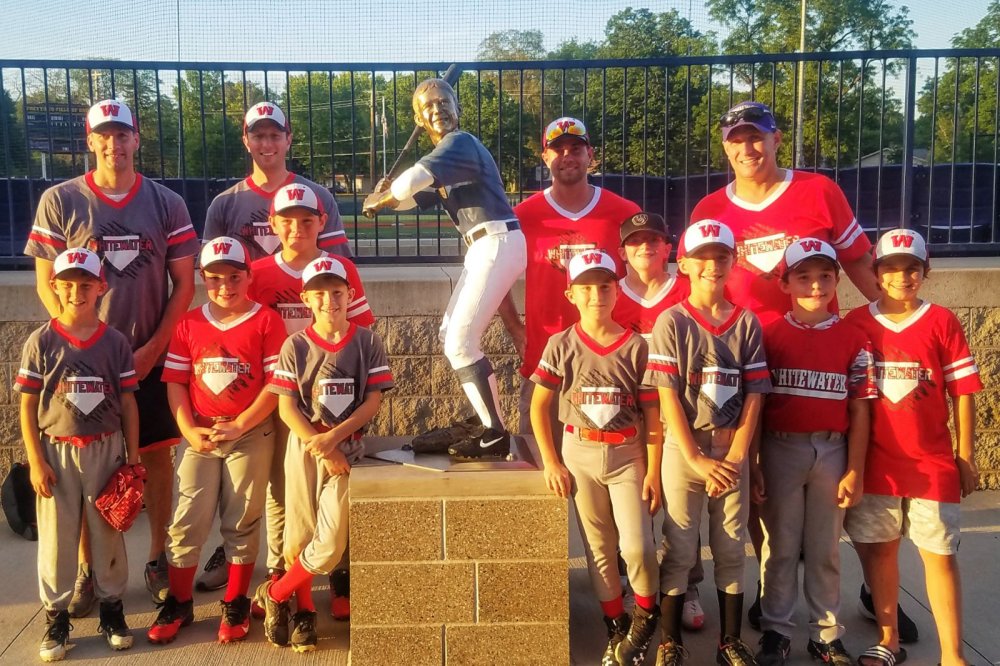 "I am very happy with how hard these kids have worked and how far they have come. A sincere thank you to our team Sponsors State Farm and Ketterhagen Motors. Also, for the support of Fort Jr Blackhawk Baseball Club, Coburn Co, and Premier Bank. The Jr Blackhawks and Coburn Company were generous enough to allow our players to share their training facility free of charge this winter. Premier Bank also sponsored a speed and agility training group for a good majority of the players over the winter," says Head Coach Ray Bucholtz. "Youth sports in Whitewater has not experienced much success in recent years. A good majority of these young kids are experiencing the fruits of their labor by being a part of a positive winning team for the first time in their lives."
Bucholtz also states, "It's not a coincidence that both Whitewater teams are in 1st and 2nd place in the division. No other team has worked harder than our kids over the year. It is a great community collaboration addressing the need for building a positive success mindset in our youth. We don't want the kids to focus on wins and losses to measure success at this age. We focus on getting better every day in baseball and in life. For every kid that means something different. It took winning a few games to start getting the kids to believe they are worthy of winning and to buy into our daily growth mindset."
The big match-up is Friday, June 28th, at 6pm, on Treyton Field, between 1st place Whitewater State Farm and 2nd Place Whitewater Ketterhagen Motors.