By Tom Ganser
Although Memorial Day marks the start of summer for many, it's a false start for the greater Whitewater community.
This year's summer really begins with exploring the big blue world in the Whitewater Unified School District Summer School Playhouse production of Disney's "Finding Nemo JR," a lively 60-minute musical adaptation of the beloved 2003 Pixar movie.
"Finding Nemo, JR" tells the story of Marlin, an anxious and over-protective clownfish, who lives in the Great Barrier Reef with his kid Nemo. Nemo longs to explore the world beyond their home. But when Nemo is captured and taken to Sydney, Marlin faces his fears and sets off on an epic adventure across the ocean.
With the help of lovable characters such as optimistic Dory, laid-back sea turtle Crush, and the supportive Tank Gang, Marlin and Nemo both overcome challenges on their journey to find each other and themselves.
Finding Nemo JR. brings a vibrant underwater world to life on stage in a story full of family, friendship, and adventure.
The cast and technical crew for this production includes more than 60 students ranging from incoming 6th graders to WHS Class of 2023 graduates.
"Finding Nemo, JR" is perfect for kids of all ages, including adults who just might need a little help from the youngsters to follow the plot.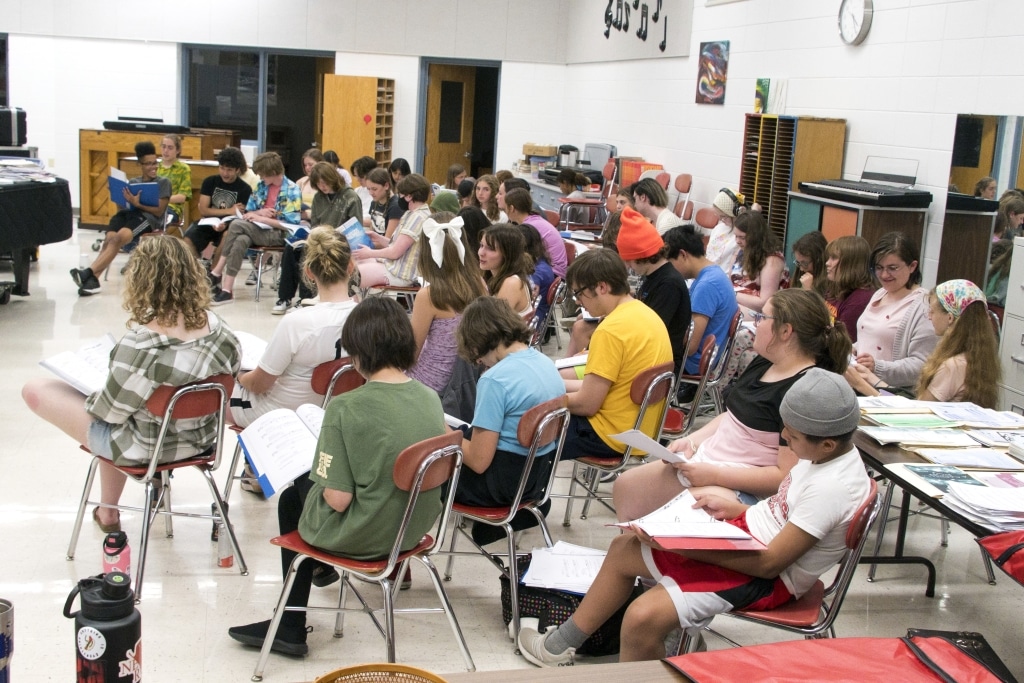 Cast and crew at their first rehearsal/work session. Photos courtesy of Tom Ganser.