Join Whitewater High School's FIRST Robotics Competition Team Ferradermis and FIRST Lego League students and mentors representing the teams from Washington, Lincoln, Lakeview, and Whitewater Middle School on Saturday, February 11 for an Open House at Whitewater High School. Stop in anytime between 10:00 a.m. and 2:00 p.m. to visit with students and see this year's projects and robots. Visitors should enter the school through Door #38 at the high school, which is between the back of the auditorium and the overhead auto shop doors. Parking is available in the lot next to the JV baseball field, but anyone with accessibility needs may drive right up to the door.
The Open House will take place during a regular Saturday workday for the high school team. Ferradermis members will take visitors on a guided tour of their workspace and the school shop, and visitors will have a chance to speak with representatives of the mechanical, electrical, programming, competition logistics, CAD, and administrative subteams as well as see the 2022 and currently under construction 2023 robot. Representatives of the FLL teams will be demonstrating their robots and sharing their innovation projects which relate to this year's energy-themed game.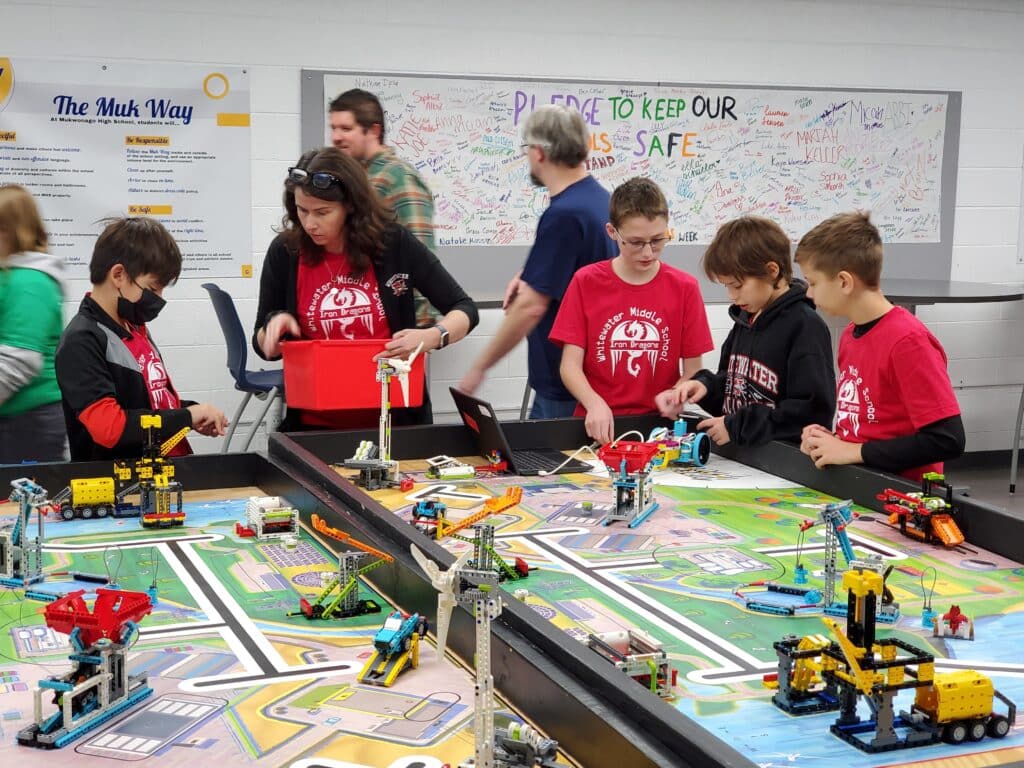 In addition, Ferradermis will have various themed gift baskets available for visitors to bid on as a fundraiser for the team. The team will also have Kwik Trip gift cards for sale as part of an ongoing fundraiser. Gift cards can be purchased at face value, and the team will be able to keep a portion of the money collected.
Article Submitted by Laura Masbruch
Whitewater High School Robotics Advisor and Banner Volunteer
lmasbruch@wwusd.org