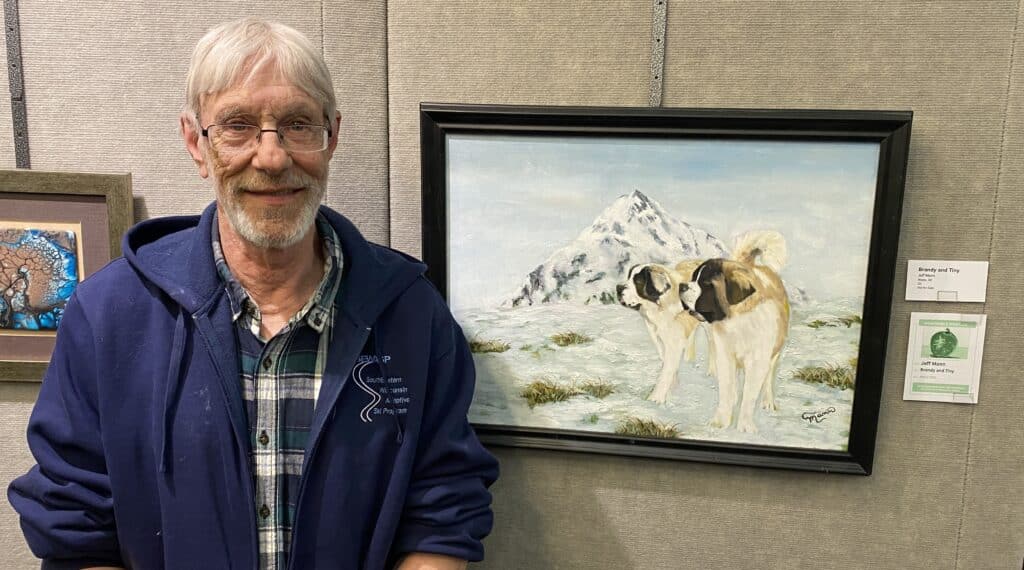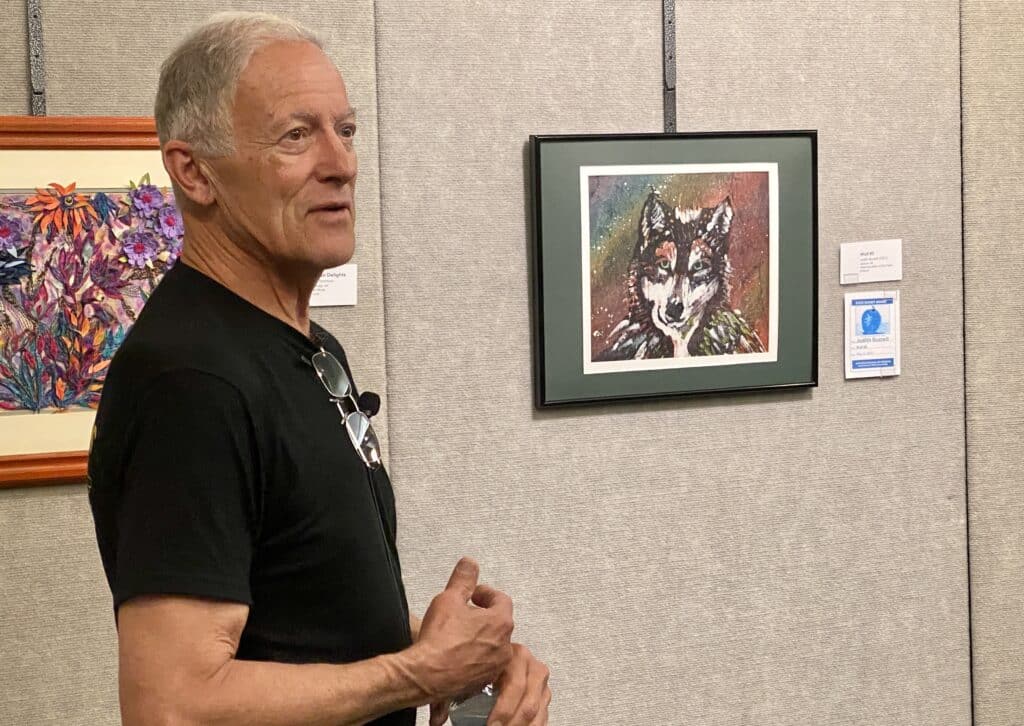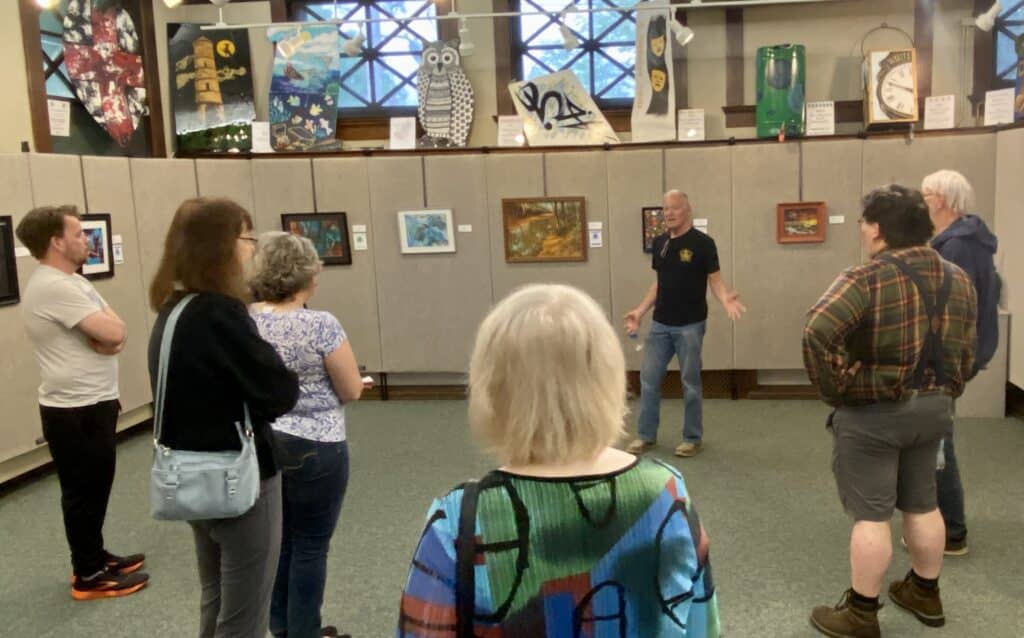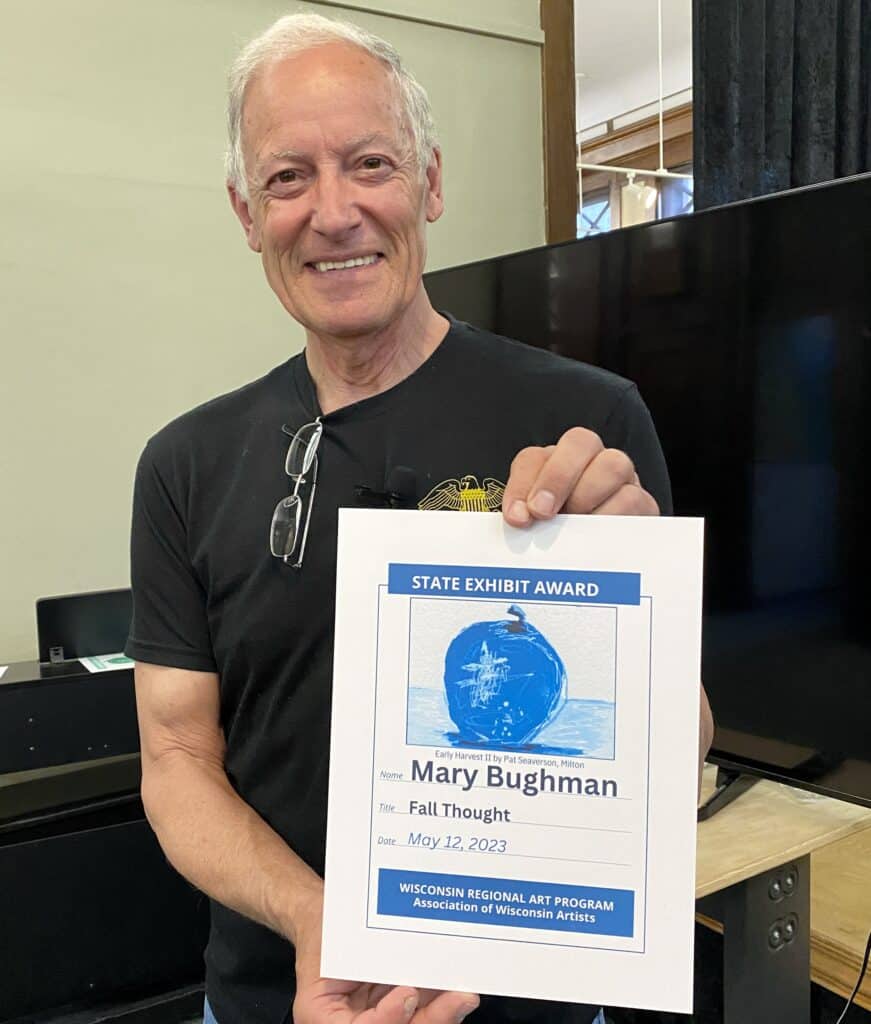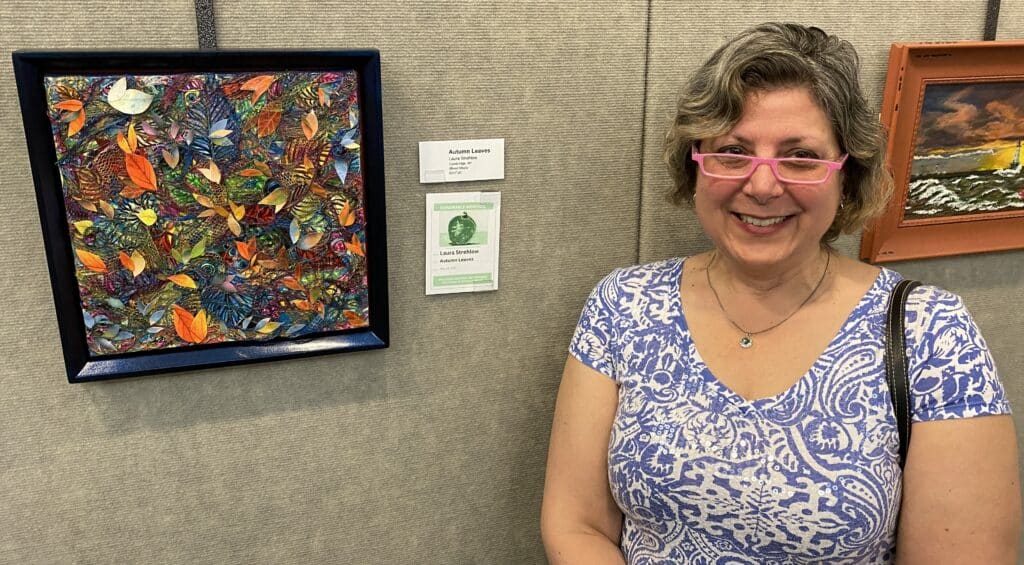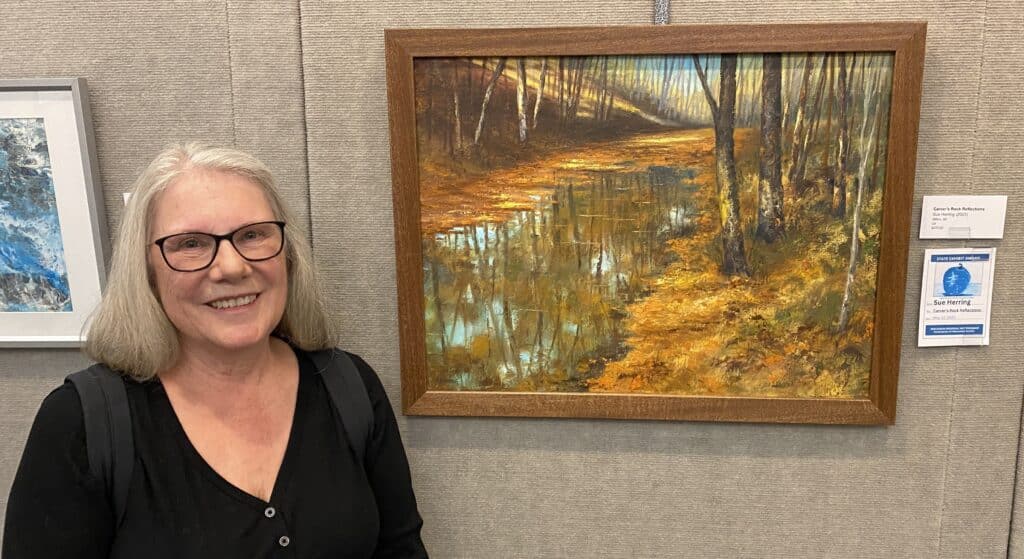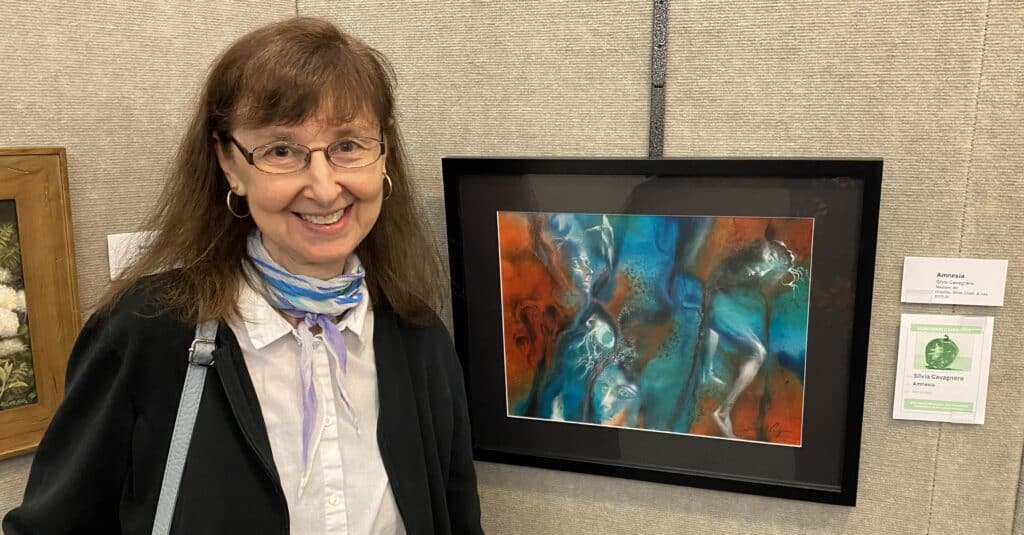 The Wisconsin Regional Art Program (WRAP) held its reception on Friday, May 12 that announced its State and Honorable Mention award winners. Artists in the non-professional Wisconsin-only show were judged by
award-winning multi-faceted artist Larry Schultz to receive either an Honorable Mention award or a State Award. Honorable mention awards are given to artists who exemplified talents deserving of recognition while State award winners are invited to take their artwork to Madison, WI for the State Exhibition and Conference with the
Association of Wisconsin Artists (AWA). This year, state winners will display their artwork at the Pyle Center in Madison during the conference which is scheduled for September 22-23, 2023.

To learn more about the State Exhibition and Conference:
https://wiscartists.wildapricot.org/State-Conference

Artists were judged on the following criteria to earn an award: originality, expression, content, composition, design, color, and technique. Honorable Mention winners had at least one area of the aforementioned criteria that needed improvement while State award winners held excellence in all the criteria.

Whitewater WRAP Honorable Mention Award winners are:
● Silvia Cavagnero's "Amnesia" (Madison, WI)
● Megan Forsythe's "Blue Hair and Pronouns" (Stoughton, WI)
● Jeff Mann's "Brandy and Tiny" (Wales, WI)
● Laura Strehlow's "Autumn Leaves" (Cambridge, WI)

Whitewater WRAP State Award winners are:
● Mary Bughman's "Fall Thought" (Whitewater, WI)
● Judith Buzzell's "Wolf #5" (Delavan, WI)
● Sue Herring's "Carver's Rock Reflections" (Milton, WI)
● Roy Schmidt's "Pink" (Waterford, WI)

All artwork will be on display in the gallery through May 28, Thursdays thru Sundays, noon to 4 p.m. at the Cultural Arts Center–402 W. Main St. The show is also viewable online on the Whitewater Arts Alliance (WAA) webpage:
https://www.whitewaterarts.org/wrap-2023.