(Whitewater Unites Lives submission) Willie Hearn III is a WUL Hometown Hero, for donating his time and talent to create a lemonade stand for kids to use to raise funds for the City of Whitewater Police Department – K9 TILLA'S NEXT RIDE.
Willie, who is known by many in the community as "Sam," said, "My neighbor's granddaughter wanted to sell lemonade, but didn't have a lemonade stand, so I volunteered to make one."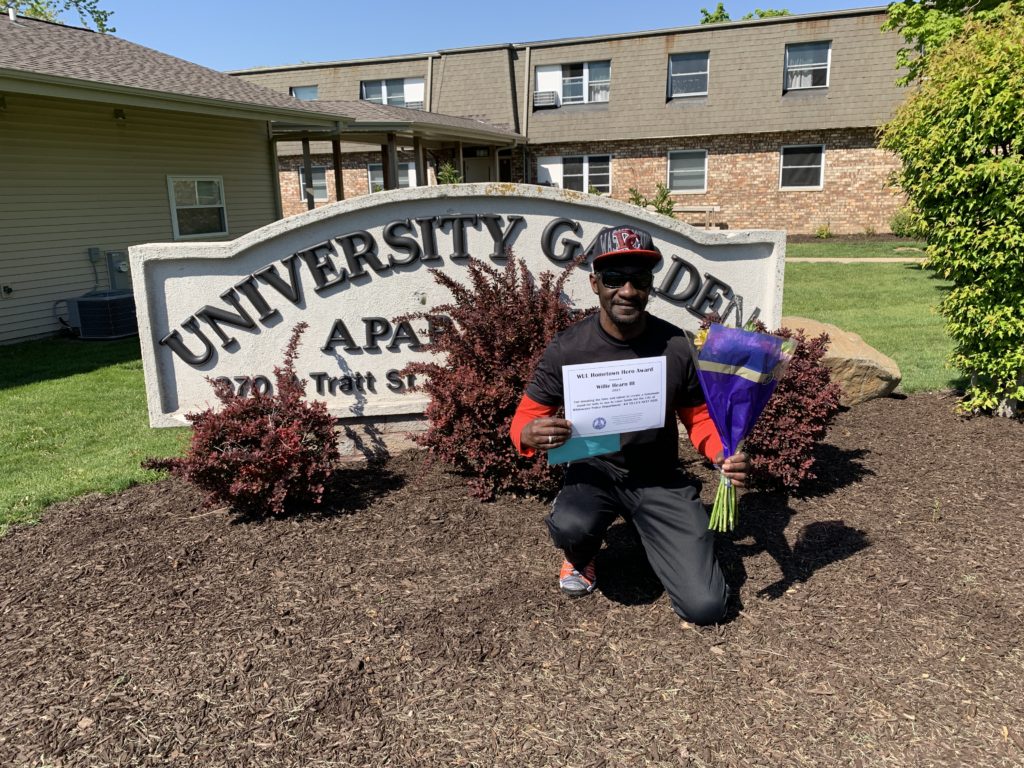 Sam is well-loved at the Garden Apartments. The management team there prepared a celebration for Sam when he received his award.
WUL (Whitewater Unites Lives) is a locally-focused civil and human rights group that works to connect the people in our community and to create opportunities for all people to learn and support each other in our common humanity.
Anyone who would like to nominate a local hero of any age should send their nomination, with a short description, to whitewaterunites@gmail.com